GreenSpirit Herbal Wisecraft Training
Herbal Wisdom and Nature Training
Do your goals include the spiritual connected aspects of herbalism?
This advanced herbal training program focuses on the blending of herbalism and spirituality. We cover the traditional Heart of Herbs Topics, Internal Spiritual Practices, Honoring the Earth, and Self Exploration.
This program involves explores plant spirit medicine, your beliefs, and herbalism. We want students to take a deeper step into education and learn about herbs in a new way that allows them to open themselves up to a higher education level. This program includes the Master Clinical Herbalism Certification also, it is enrollment into both programs.
Do you dream of having a clinical practice, manufacturing an herbal product line, running an apothecary, having an herb store?  
Are you ready to explore your herbal connections?
This program offers the student a variety of resources and guidance in:
Using and exploring herbs
Herbal Medicine
Practicing as an Herbalist
Living as one with the plants
Encountering your Archetype
Utilizing the Power of Your Bodily Changes
Using Creative Expression in Healing with Herbs
Learn about Spiritual Practices
Walking the Medicine Trail
 Included is the Heart of Herbs Master Clinical Herbal Program
This intensive herbal training asks you to look at herbalism in a deeper manner. This program is over 3500 pages long. The program includes advanced body systems, herbal articles, materia medicas, formulations, intake procedures, running a practice, herbal ethics, and so much more. This program is designed to take one from a beginner/intermediate herbalist to a one of Master standing. A Master standing is a term used to explain your advanced level of study.
This program is made specifically to model our advanced herbal apprenticeship model. Students will have in-depth studies, hands-on projects, and practical applications and work in the community. This program is updated regularly to keep the information up to date and in the current herbal models.
Certification requirements are the total completion of the course, book reports, intakes, and the final. We offer email and phone support to students.
Completion of the reading list. Students will have the option of choosing books from the booklist; the school will provide up to 5.
Complete access to Master Clinical Herbalist Certification.
GreenSpirit WiseCraft Booklet Online
This workbook takes you on a healing path inside yourself to assist in deepening your herbal and healing connections, you also learn about alternate modalities and expressive healing forms. The booklet includes a booklist for students to choose other texts to work from that are included in the course fee.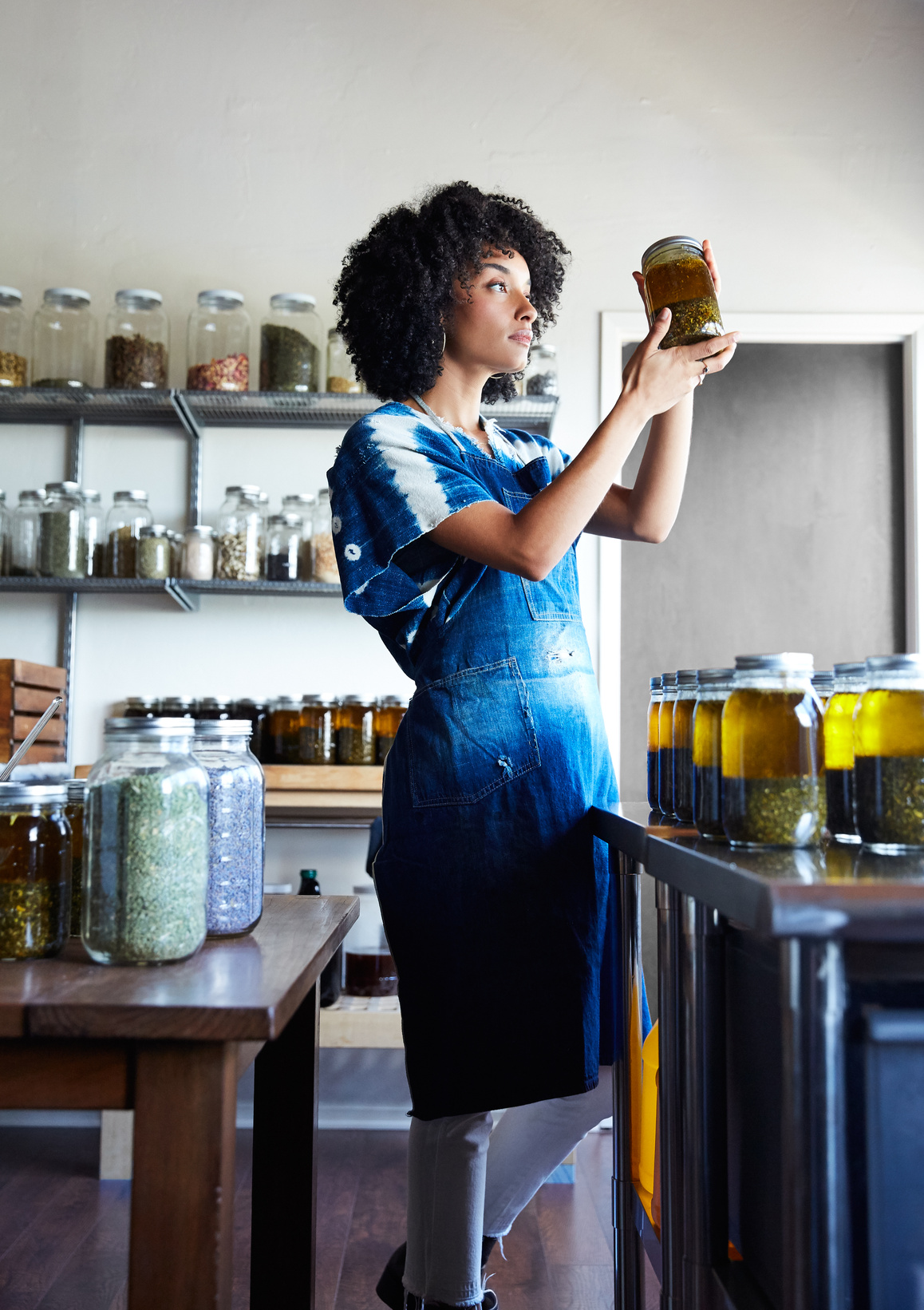 Students are sent
2 Herbal Practices Books
2 Books Dealing with Plant Spirit Medicine
Extra fun bonuses!
Creativity Kit for students to explore.
The Booklet Involves over 20 Exercises for Students to Complete.
2 Hours of Phone time with Demetria; more can be scheduled if needed.
Students who take this program are expected to live it. This is an intensive self-spiritual herbal program. It involves a variety of activities with the body and mind.
This program takes at Least a Year and involves journaling, artistic expression, and tapping into yourself.
If you are already a Heart of Herbs Herbal School Master Clinical Herbalist student and want to add this option, please email so we can send you a coupon to have this program as an add-on.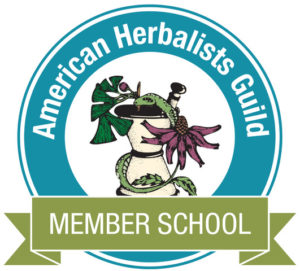 Herbalism is Connection
Wellness isn't disposable; it comes from nature. We believe in helping students connect with vitality and health in their lives. Here at the Heart of Herb Herbal School, we believe that holistic herbal-based wellness and nutrition are essential and experiencing a rebirth in modern culture.
The course transports students through the body systems. It contains over 200+ recipes, formulation tips, lectures, presentations, and other educational materials. Students learn about the history and science of herbalism, safety, contraindications, and materia medicas. We work to make herbal education that is fun, practical, and sustainable for students, and their future goals.
Has herbalism been calling you? Has the cost, time, or resources stopped you from taking the next step? Are you dreaming of a career in herbalism?
This affordable course; is a self-paced online program that gives students that have little or no herbal experience the tools for working with herbs. You can turn your skills into a new career or business.
Your work will ignite the flames of herbalism and set you onto a path of herbal confidence and have the skills to fulfill your herbal dreams!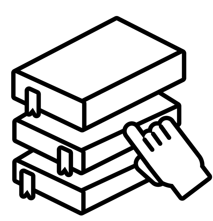 Enrollment includes access to the GreenSpirit Herbal Wisecraft program and the Clinical Herbalist Certification program.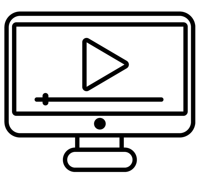 Extensive educational materials and mailed materials to support your creative and educational journey.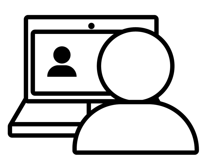 Instructable resources, lectures, recipes and formulas, printables, and other educational resources. This program contains hundreds of formulations and recipes.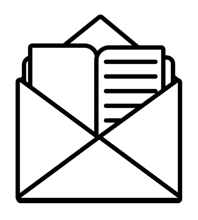 Instruction, Connection, and Access to our Student Support Group. Business training and development resources.
Are you ready to become a GreenSpirit Herbal Wisecraft Clinical Herbalist?
Heart of Herbs Herbal School has a long history of supporting students with their goals. Our Herbalist Certification program offers students a comprehensive education from a budding herbalist to a community practitioner and formulator. You can use this education program for your career goals.
What do students do when they complete the GreenSpirit Clinical Herbalist Certification course? As a Certified Herbalist, a lot of our students have herbal practices or herbal products companies. Most students upon completion start herbal businesses. They open shops, health practices and teach classes of their own. The program is known worldwide for its full teacher support, practicality, and high student success rate and satisfaction. Becoming a Certified Herbalist has never been easier.
Who is my teacher? Demetria Clark, the best-selling author, is your primary teacher. She is our Founder and Director and always has time for students. Join our student group and work with students from all over the world. Most importantly, we have been serving students since 1998.
How long does the course take? Generally, students take at least 2 years to complete the Herbalist Certification, but you can work at your own pace.
Can I connect with other students? Yes, we have a vibrant online community where students can connect with students, past and present. Learn with others from all over the world.
Guess what? You have access to any updates. This includes bonuses, webinars, and Q&A sessions we offer.
All students can have one on one support and access to the program director for assistance.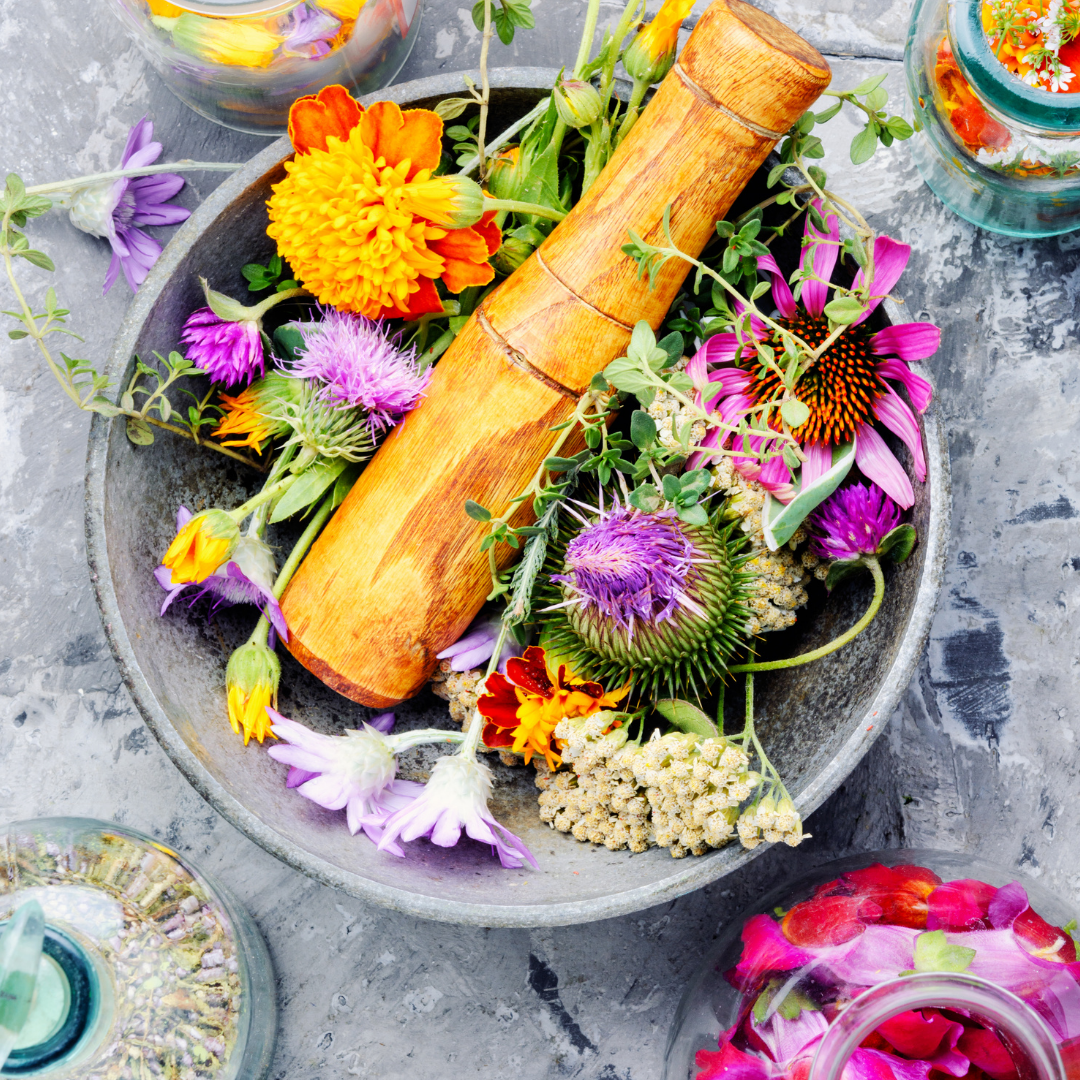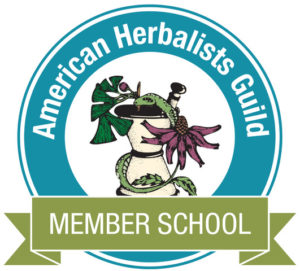 Here is just a sampling of the skills that clinical herbalist students will develop:
Knowing and recognizing potential herb/drug interactions
How to create formulas specific to a client's needs.
You will be writing individual case studies that help you learn from their clinical experiences.
Learning how to work with clients in a way that works for them.
You will learn to conduct client interviews and follow-up consultations.
Small business skills, like client attraction, personal growth, working with the media, and marketing.
Students also get two great eBooks as a bonus in their classroom! Herbal Actions and Herbal and Aromatherapy Recipes for Stress

.
Your education will include:
Anatomy and physiology for each body system.
Extensive herbs and herbal formulas for each body system.
Methods of applications like tinctures, extracts, salves, infusions, decoctions, and other internal and topical applications.
How to formulate for specific needs or overall health.
Hundreds of recipes and formulas to use or to work from.
We also drop bonuses in your classrooms, like e-books, recipe booklets and tons of other fun gifts!
In this program, students can work at their own pace. Take the time you need to complete your program.
In-depth interpersonal education.
Natural practices and mind-spirit work.
Rituals and Rights work.
Vision Work
Plant Spirit Medicine
Creative practices, music, movement, and art.
Other personal, physical, and spiritual practices.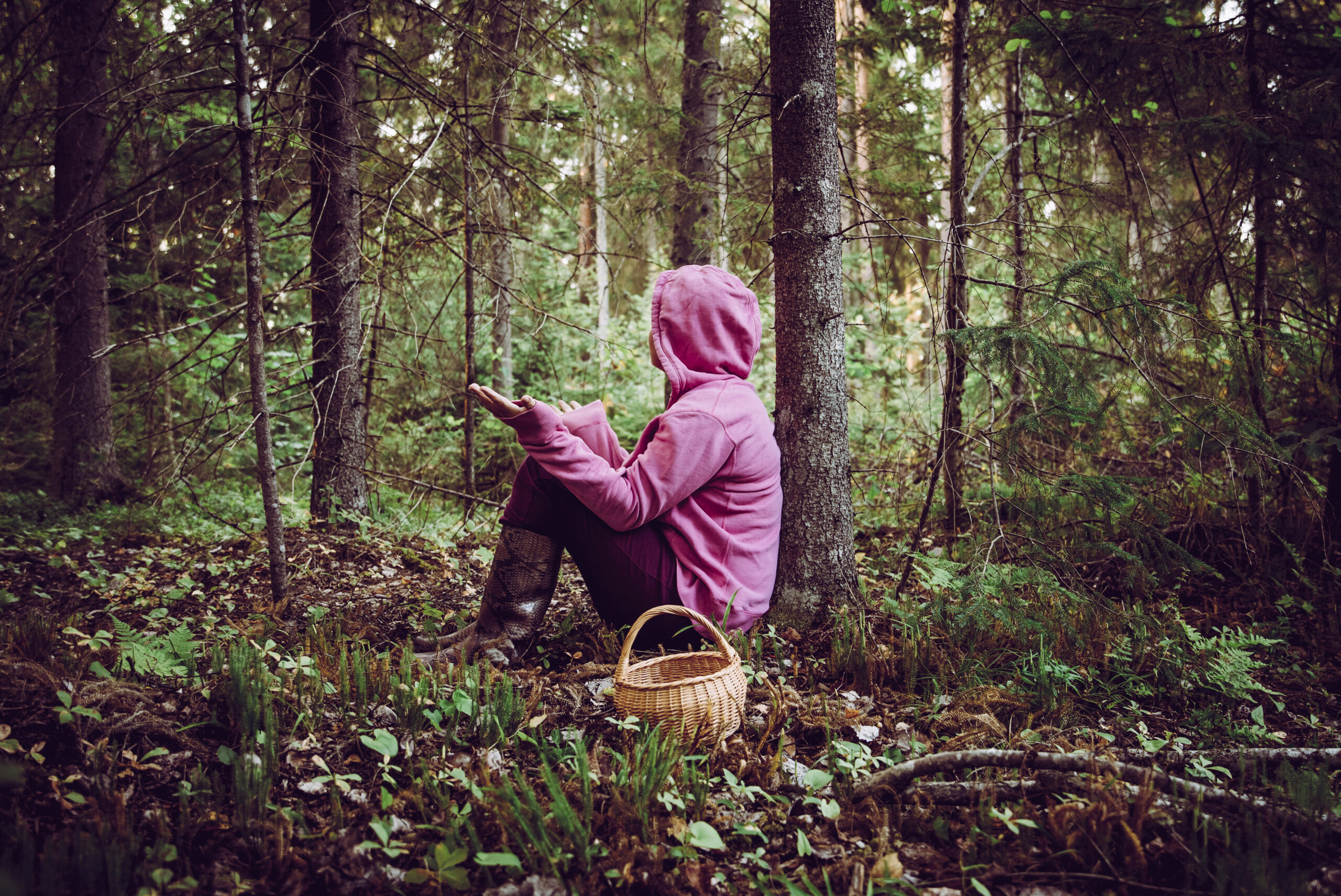 Some of our bonus expert contributors!
Click to expand
Expert Contributors. We add more contributors and lectures on a regular basis to enrich the classroom for students.
Kelli Hughart
Kelli is a multiple Heart of Herbs Herbal School program graduate, trainer, and resource in the herbal world. Kelli is a PHD-c, FMCHC, RMT, CPC and Doctoral Candidate at Saybrook University in Integrative Health and Sciences and Professional Trauma-Informed Coach
http://www.mawmawkelli.com/
Sue Sierralupe
Sue is a Certified Master Herbalist, Master Gardener, and Sustainable Landscape Specialist. She was the clinical manager and lead herbalist at Occupy Medicine. https://thepracticalherbalist.com
Bevin Cohen
Bevin is a Heart of Herbs Herbal School graduate. Bevin Cohen is an author, herbalist, gardener, seed saver, educator, and owner of Small House Farm in Michigan. Cohen offers workshops and lectures across the country on the benefits of living closer to the land through seeds, herbs, and locally grown food, and he has published numerous works on these topics, including the bestselling Saving Our Seeds and his highly anticipated new book, The Artisan Herbalist (New Society' 21). He serves on the board of the International Herb Association and the advisory council for the Community Seed Network. Learn more about Cohen's work on his website www.smallhousefarm.com
Maria Christodoulou, Clinical Herbalist
Our Introduction to Greek Herbalism lecture is from Maria. Maria is a practicing herbalist and herbal author.
Bevin Clare
Bevin Clare is a professor at the Maryland University of Integrative Health and the program director of the MS in Clinical Herbal Medicine program. She holds an MSc in Infectious Disease from the London School of Hygiene and Tropical Medicine and has studied herbal medicine around the world, blending her knowledge of traditional uses of plants with modern science and contemporary healthcare strategies. She is the author of Spice Apothecary (Storey Books, 2020).  Bevin enjoys interacting with her students online as she wanders the globe with her two kiddos. Bevin is a board member and former Chair of the Board of the American Herbalists Guild where she works to promote clinical herbalism accessibility and professionalism. You can find her musings at www.bevinclare.com and on Facebook and Instagram @spice.herb.wander
What our students have to say, student testimonials.
I have to tell you a spiritual path with herbs I wasn't sure at first. I was afraid it would be dogmatic or preachy; it wasn't. No religion, all spirit. I loved it.
I learned to work as an herbalist and how to nurture myself and my community. I LOVED this course. Demetria is seriously the best herbal instructor I have ever had. Kind, compassionate, and open to share. My life has transformed itself for the better.
This program stretched my mind and my heart. I also learned so much about myself and the professional direction I want to take my career in. 
I found a family at Heart of Herbs Herbal School and an instructor that believed in me and helped me take the next steps. 
This journey helped me with my health, my well-being and my art. Thank you.
I had a phenomenal experience learning with Demetria. She is seriously the best. Direct, patient, and supportive. I can't believe how lucky I have been finding this class.
I learned so much about myself, my boundaries, and how to advocate and care for myself.
The herbal education is absolutely the best. I loved my creativity kit.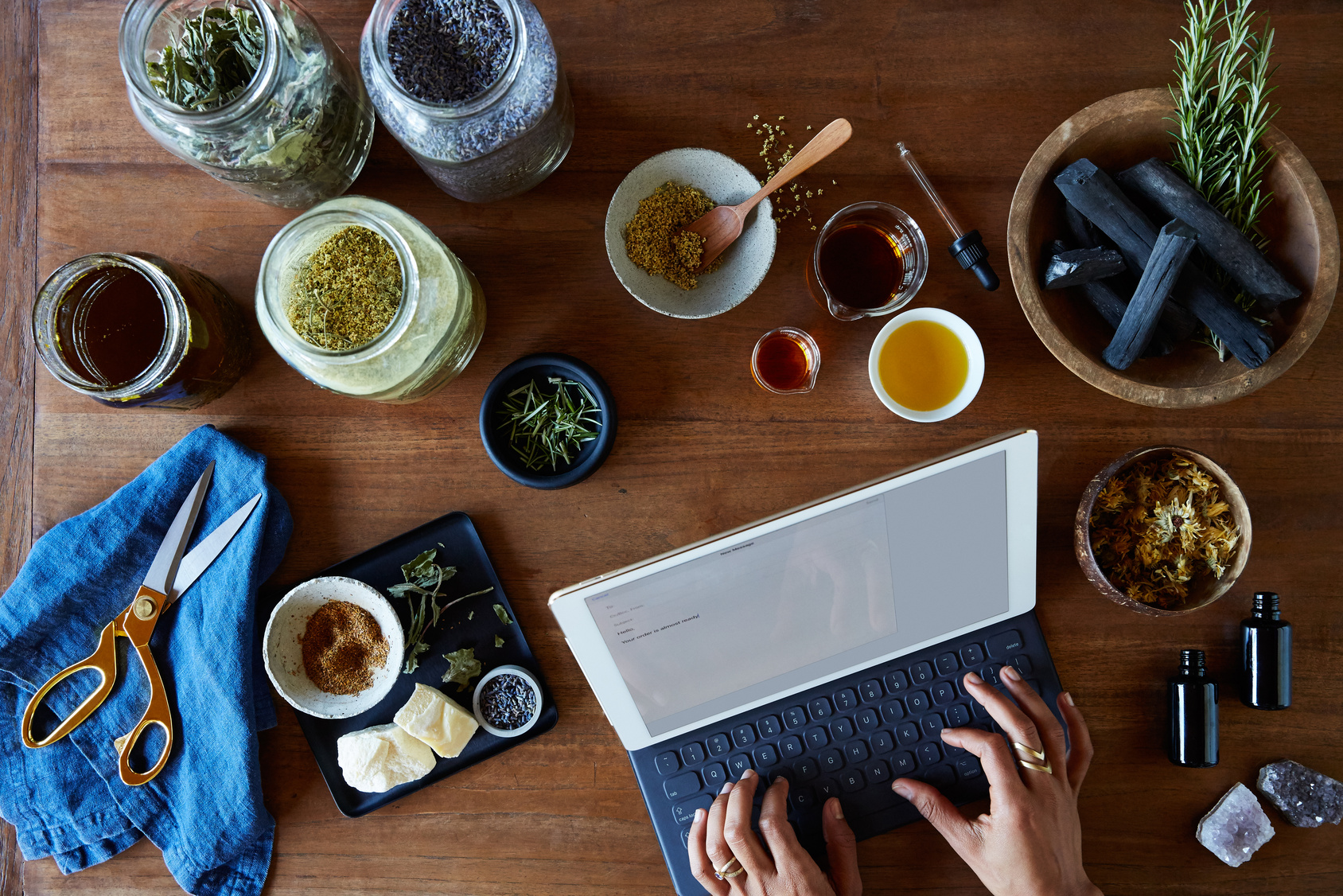 Come Join Us!
At Heart of Herbs Herbal School, we support you on your herbal journey. We update resources, respond to emails, and schedule phone calls with students when needed. We want you to feel supported while you pursue your herbal studies from the comfort of your own home.
We have a supportive and diverse student body with students from all over the world. We encourage you to connect with our student group and learn and grow with each other.
We believe in support, mentorship and connection.
This online course is self-paced and you can start as soon as you sign up!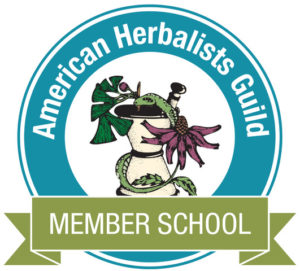 FAQs
How long does the course take?
Most students take about at least 2 years to complete the program.
Is this course recognized by the American Herbalist Guild?
Yes. We are recognized by the AHG. Our program exceeds AHG educational guidelines. This is a 3500+ hour program.
Are there prerequisites?
No. Anyone who wants to become a Clinical Herbalist can take this program. We just ask that you are ready to learn.

Can I make a living?
Depending on what type of herbalism or aromatherapy you decide to practice you can do any of the following. Making money as an herbalist or aromatherapist is entirely up to you, you need to have a good work ethic and developing business skills and a belief in yourself. No program will make you successful or not, that is inside of you.
Some of the jobs our students have taken after finishing.
Herbal toiletries – soaps, oils, bath salts, shampoos
Clinical Herbalist/ Practicing Herbalist
Run an Apothecary
Lead Botanical Adventures
Cook for Herbal Associations
Botanical Medicine Maker
Own an Herb Farm
Facilitate herbal trips, adventures, getaways
Salesperson in herbal operation
Health and Beauty at a health food store or food cooperative
Run an Herbal Business
Work in ways to assist herbalist with technological issues, web sites, etc..
Farm
Wildflower grower
These are just a few avenues you can venture down but with a little imagination I am sure you can come up with dozens more. Many of my students incorporate their practice into their present life, Baker, Innkeepers, Coffee House Owner, Farmers, etc.. 
Salary Questions?
According to Salary.com: The base salary for Herbalist ranges from $47,656 to $71,210 with the average base salary of $57,696. 
According to the American Herbalist Guild:
The American Herbalist Guild cites a wider spectrum of salaries, potentially due to part time work. It says most herbalists make between $20,000 and $120,000 a year. This of course will depend on the herbalist's business acumen, type of herbalism practices, where they are located, etc.. Most Clinical Herbalist charge between $60-120 an hour for consultations. Herbal product formulators can have potentially the largest salaries, as can herbal growers.
FAQs
Any hidden fees?
We do not charge grading, mentoring or certification fees. We do not supply students with any herbs, containers or additional books.
Fees are clearly marked out. The course price is all inclusive. Except for the transcript and certificate fee. Students can for free get a digital copy of the certificate. We found most of our students wanted a digital certificate to include in resumes, etc.. This is the same for transcripts, a free copy can be sent digitally. Demetria does not offer personal health advice or consult with students.
Is there a time limit?
Yes, and no. We do not use words like lifetime access, that can be confusing and potentially misleading. In the course world it means the lifetime of the course, wewant to be clearer than that.
We ask that student's finish the courses in 1-4 years depending on the program but if the student cannot they can ask for an extension. We realize life happens and we want you to be able to complete the program once you have bought it. We also want students to be able to integrate these practices into their lives. If your enrollment becomes inactive, 1 year of inactivity, students will have to pay a reactivation fee. Contact Demetria for the fee amount.
Do you offer a certificate?
Yes we do, only upon full completion of the course. Please know that if you do not pass you do not get certified, if you do not complete the work, you are not certified. Do not ask for special recognition of other work, these are specific programs and we require complete of all of our work. In United States herbal and aromatherapy education and certification is school specific. No national standard or accreditation exists. Our programs have been taught to corporations, in colleges and universities and hospitals.
You will get one for each part of the program.
What about support?
We've got it.
Students can email, join our student support group, call or make an appointment to chat.
Do you have a supply list?
Yes, and no. You will find suggestions for supplies, herbs, and containers you may need in your classroom.
Here is the no part; your supplies are based on the projects and hands-on work you decide to do as part of your education.
We teach you how to formulate to decide what to make for your assignments. So if you are making a heal all salve we will teach you how to select the herbs and create the salve, each student has the freedom to use our recipes or create their own.
This program also has supplies that are sent with students.