Introduction to Herbalism
Has the path to herbalism been calling you? This beginner herbalism course may be exactly what you are seeking.
Is time or resources stopped you from taking the next step?
Do you believe in taking control of your health and well-being?
This introduction herbalism course is not only affordable; it is a self-paced online program. Gain herbal confidence.
Upon completing this program, you will know how to use herbs for teas, tinctures, salves, syrups, skincare, and much more!
Come learn how to make herbal remedies for your family using our tools safely. You will have the skills to improve your family's health. Furthermore, you will walk away inspired.
Get ready to put all your new skills to work. You will learn to make herbalism part of your everyday life! In addition to getting an herbal education, you will be promoting health and vitality.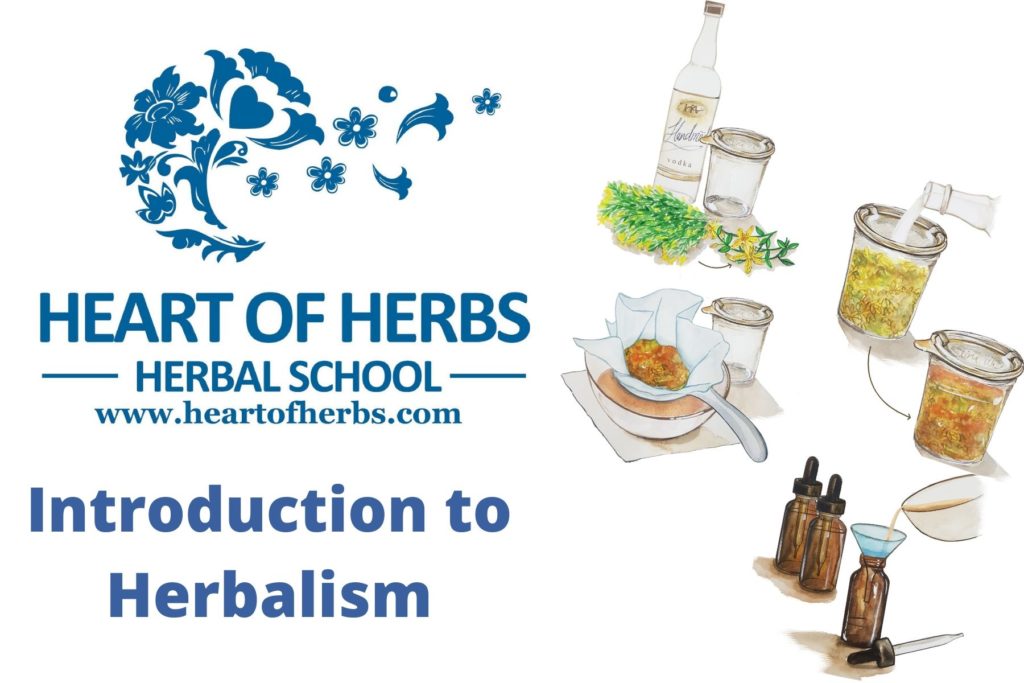 $259.00

$155.40 W/Code: Celebrate25
Save 40%
Two Payments
$135.00 

 $94.50 Month W/Code:  SAVE30
Save 30%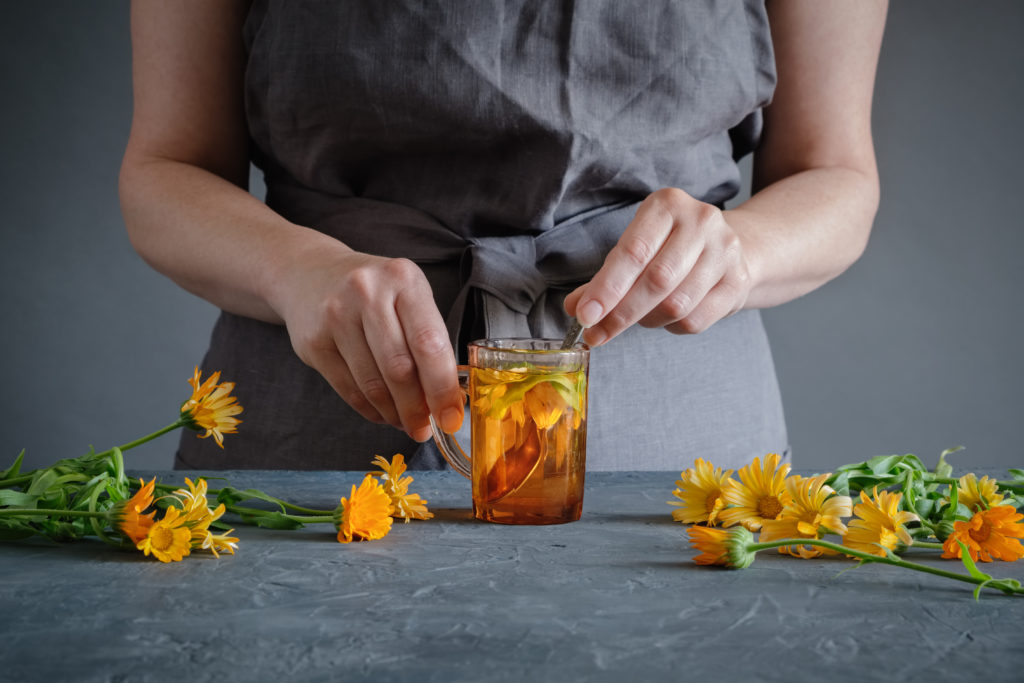 Your time is now!
If you are here now, it means you are ready to open the door to the connection that plants and herbal remedies offer us all. We are here to guide you every step of the way. In addition, you will have access to the program director and a large student group to help you grow in connection and confidence.
FAQs
Commonly asked questions about the Introduction to Herbalism Course.
Who is the Introduction to Herbalism course good for?
This course is good for anyone who is interested in herbalism and family wellness. If you don't have a lot of herbal knowledge or experience this is a great place to start. If you have some of that experience, check out the Certified Herbalist or Clinical Herbalist programs. However, anyone interested in herbalism will love this course.
Is this a career course?
No, you will want to take the Certified Herbalist or Clinical Herbalist programs. course for that. This is an introduction level program. However most students use it for family health and wellness, it can be the start of a new career.
Do I have to take this to take another course?
You don't need to take this course as a prerequisite for another. It as like all of our courses are stand alone certifications. If you take this and decide you want to take another course, we will send you a coupon to save on your next enrollment.
How long does this course take?
Like all of our courses, this is at your own pace and schedule. Most students take a few months. In addition to it being at your own pace, you can come back and check on updates while your enrollment is active.
What if I want to take another course after I completed this one?
If you decide that an herbal career is the next step for you, students will receive discounts to more advanced programs from Heart of Herbs Herbal School!
Does this course have instructor support too?
Yes, all of our students get the same level of support. You can call, email, and join our student group. Your instructor is Demetria Clark, you can purchase her books and set up phone calls to talk to her.
Can I print my lesson materials?
Yes, you can. Believe me, you are going to want to keep save the Introduction to Herbalism lesson materials. Tons of recipes and tips. You also get discounts from herbal companies like Mountain Rose Herbs.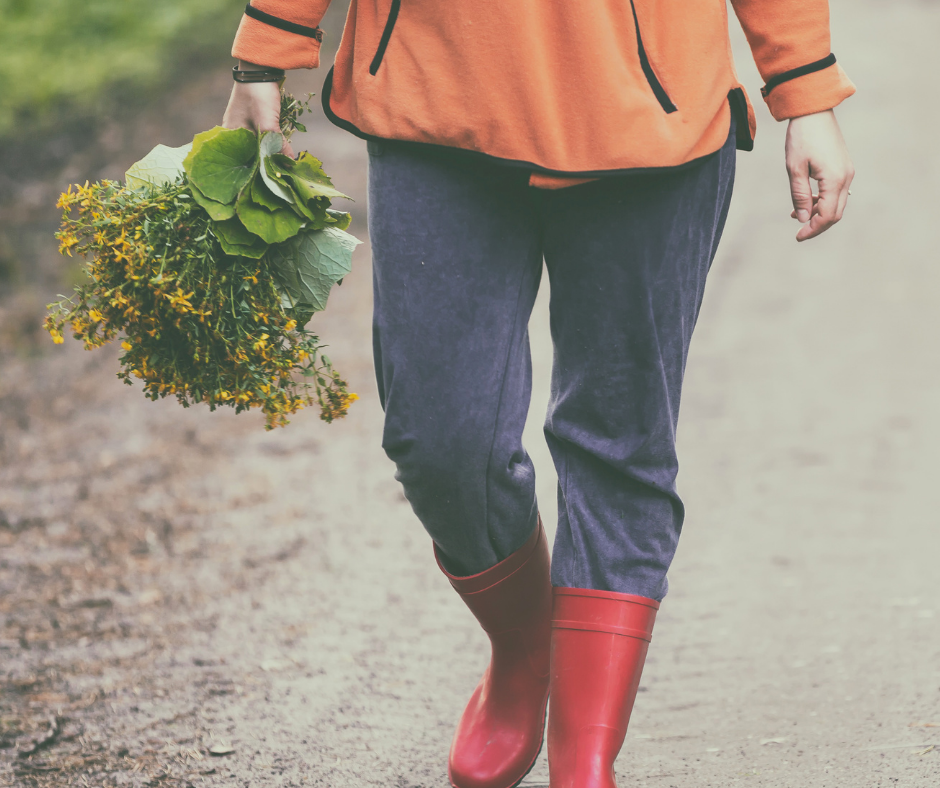 What will I learn in the Introduction to Herbalism Course?
Check out this course outline; it is full of valuable ways to incorporate herbs into your life.
What is Herbalism- Introduction to Herbalism
History of Herbalism
Herbs Have a Purpose
How does herbal medicine work?
Moreover, you will learn about Plant Constituents and their benefits.
Types of Herbalism
Ayurveda
Western Herbalism
The Eclectics
Folk Herbalism
Naturopathic Medicine
Traditional Chinese Medicine
In addition, you will learn how these work together to support health.
Harvest Techniques- This section includes information on ethical wildcrafting.
Drying Hints and Tips
Preserving Herbs – techniques for preserving herbs.
Tools for the Field
How to tell an herb's quality?
Guidelines for Using Herbs Safely
Plant Classification
Botany for Herbalists
 Learn about botany for budding herbalists. We have an excellent plant identification guide just for our students.
Herbal Actions
In this section, we outline in detail a variety of herbal actions.
Methods of Application
Students will learn how to make the following applications, coupled with detailed instructions and recipes.
Herbal Infused Oils
Water-Based Herbal Applications
Liniment
Extracts
Glycerin Herbal Extracts
Tinctures
Herbal Syrups
Compress
Salves
Lozenges
Inhalation
Equipment You May Need
Edible Flowers and much more….
Storing Herbs
Storage Containers
Sterilization
Temperature and Humidity
Shelf life
Herbal Recipes- these are easy and fun recipes to use with your family and share with your friends.
Remedies for Children's Health
Nervous System Herbal Recipes
Digestive System Herbal Recipes
Respiratory System Herbal Recipes
Immune System Herbal Recipes
Building Immunity
Herbs for Immune Health
Skin/Body Care Recipes
Herbal First-Aid Kit
Recipes for Around the House
Conversion Charts
Introduction to Herbalism: Herb Profiles
Herb Descriptions and Safety Profiles
Medicinal Mushrooms
Pregnancy, Birth, and Breastfeeding, herbal safety.
Herbs to Avoid While Breastfeeding
Allergic Reaction Causing Herbs
Poisonous Plants
Furthermore, introduction to herbalism students will get information on suppliers for herbal products, student discounts and other fun bonuses.
$259.00

$155.40 W/Code: Celebrate25
Save 40%
Two Payments
$135.00 

 $94.50 Month W/Code:  SAVE30
Save 30%
Your course is amazing and just right for those who need to expand their knowledge and for beginners. I believe you offer a path for those who intend to go further and love that about this school.
I loved the introduction to herbalism course. Thank you.
I honestly can't say enough about this course. When began I went in nervous hoping this was going to be something I enjoy and it was that and more! I loved the way everything was at your own pace and how much information you retain because of the way the course is set up and written. Thank you so much and I can not wait to start the next course.
This course, I felt was wonderful. It felt comprehensive, and I feel very knowledgeable now about the origins and uses of herbs.
The course had the perfect amount of information and the resources were good. I loved the course.