Herbs for Happiness may help.
I know no herb can guarantee happiness, but these herbs for happiness sure can help. Herbs can assist the body by offering support and work to lessen stress and anxiety. Drinking a cup of tea can remind you to slow down and breathe. Smelling an herb can help promote calming and peaceful feelings.
In addition, adding herbs to your self-care regimen is easy and fun.
Tulsi (Ocimum sanctum)
Tulsi has been used in Ayurveda for thousands of years and is known as an adaptogen. It's thought to have anti-depressant, anti-inflammatory, and even anti-viral properties. It can help with everything from anxiety to colds, but it's also improved memory and concentration.
Tulsi plays an essential role in immune system support. It has antioxidant properties and a strong antibacterial effect. Tulsi is also used and known for calming the nervous system, making it helpful for stress and anxiety. A few studies have observed that extracts of Tulsi have inflammatory, analgesic, helpful with fevers, blood sugar, stress, and immune building properties.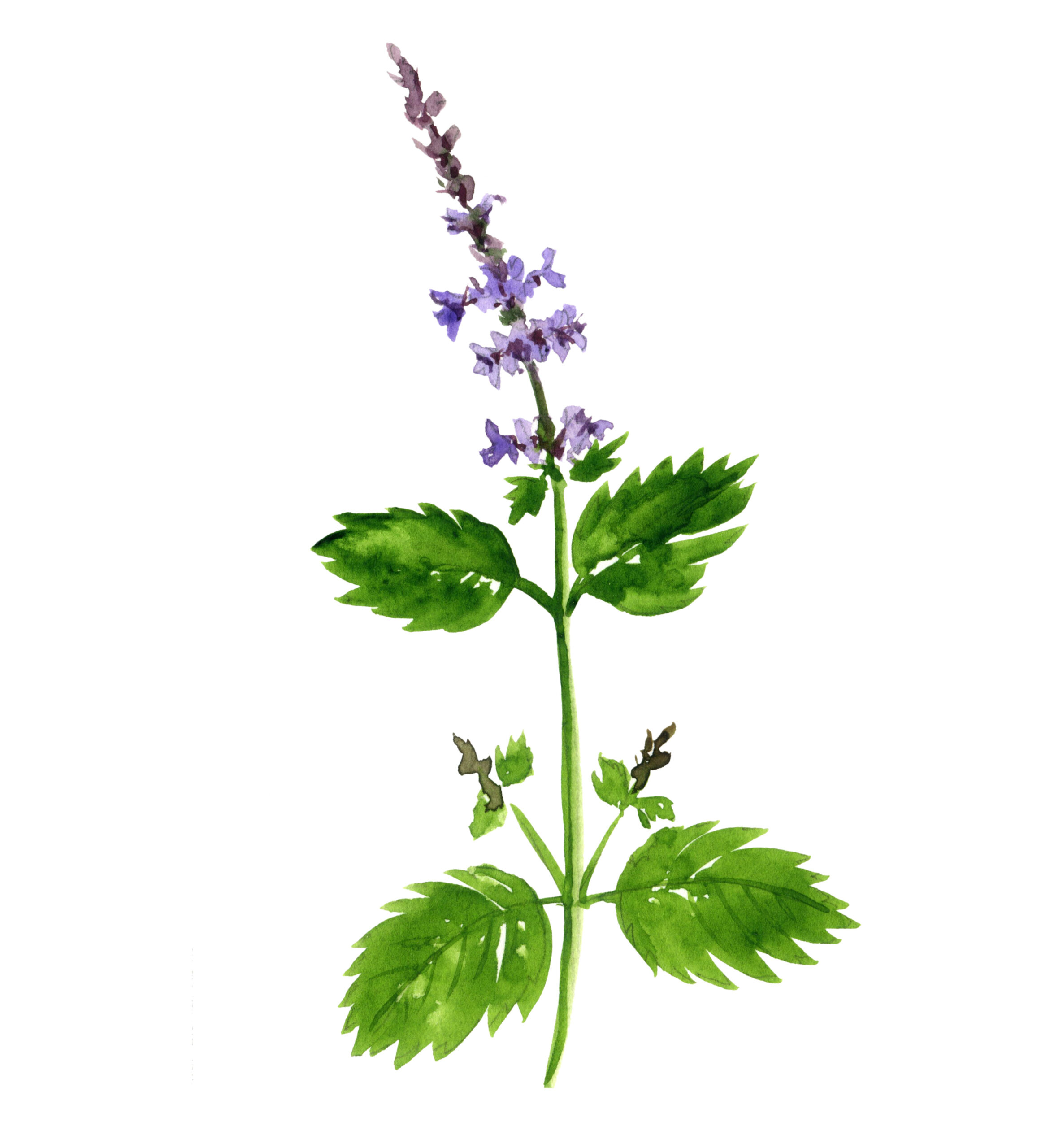 Tulsi Tea
You will need 2 cups of boiling water.
Tea strainer, or teapot with strainer.
Fresh or dried herb.
If using fresh use 2 tablespoons of herb per cup of water. If you are using dried use 2 teaspoons.
Place the herb into a cup or teapot.
Pour over boiling water and allow the tea to steep for 20 minutes.
Enjoy! In addition, you can add honey or other herbs if you desire.
Lavender (Lavandula. L. augustifolia and L. officinalis)
Suppose the scent of lavender is familiar to you. Lavender has a long history of use for centuries as a natural remedy for stress, anxiety, and depression. Lavender can also help with headaches, migraines, and nausea. The sweet smell of lavender may remind you to relax on a beach in France, hang out with your grandmother, or be at home in bed. Whatever the case, the calming effects of lavender will ensure that any emotional or physical discomfort you're experiencing today will quickly fade away into nothingness.
Lavender herb and essential oil aren't just good at helping people relax: it's also great for skin problems like acne or eczema!

 St John's Wort (Hypericum perforatum)
St. John's Wort is a herb that has been used for over 2000 years to reduce anxiety and depression. Revered by the ancient Greeks, Romans, and Egyptians; it is also known as the 'wort of grace' because it grows in abundance around St. John's Day (Jun 24).
In recent years, research has shown that St. John's Wort may effectively treat mild-to-moderate depression (it doesn't work for severe cases), reducing symptoms in 50% of users compared to 30% with placebo pills.
Furthermore, St. John's Wort can help with feelings of anxiety, feeling irritable, and not wanting to do activities you used to enjoy. It can also assist with feelings of restlessness and feeling tired. St. John's wort can also be effective in treating menopausal hot flashes.
Herbs are a great way to help you with your happiness. They are also a great way to help your health and well-being.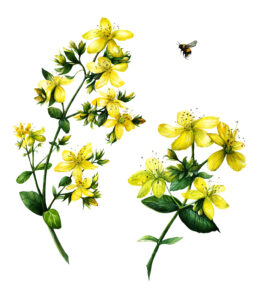 In Conclusion, of course, you can't find happiness only in one herb, but lessening stress and anxiety can help us connect to ourselves and find our joy.
We have a lot of barriers at times to joy. Stress, anxiety, despair, fear, and exhaustion can, though, be alleviated by taking the time to have a cup of tea, hike, swim, or laugh.
Tulis, Lavender, and St. John's Wort can help with that. You deserve the space to breathe and focus on your next step.
Citations
Expand for Citations
Kumar P, Patel D. Ocimum Sanctum: An All-Round Treatment for Cancer? Altern Ther Health Med. 2021 Jul 31:AT6685. Epub ahead of print. PMID: 34331753.
Donelli D, Antonelli M, Bellinazzi C, Gensini GF, Firenzuoli F. Effects of lavender on anxiety: A systematic review and meta-analysis. Phytomedicine. 2019 Dec;65:153099. doi: 10.1016/j.phymed.2019.153099. Epub 2019 Sep 26. PMID: 31655395.
Shelton RC. St John's wort (Hypericum perforatum) in major depression. J Clin Psychiatry. 2009;70 Suppl 5:23-7. doi: 10.4088/JCP.8157su1c.05. PMID: 19909690.
Eatemadnia A, Ansari S, Abedi P, Najar S. The effect of Hypericum perforatum on postmenopausal symptoms and depression: A randomized controlled trial. Complement Ther Med. 2019 Aug;45:109-113. doi: 10.1016/j.ctim.2019.05.028. Epub 2019 May 31. PMID: 31331546.
Photos are Adobe Stock Photos used with license.
Now is your time! Online, mentored education, with support and a great student group.
Disclaimer
Disclaimer Blog
The information presented on the Heart of Herbs Herbal School/Demetria Clark websites is for educational purposes only. Heart of Herbs Herbal School/Demetria Clark Education LLC makes neither medical claims nor intends to diagnose or treat medical conditions. Links to external sites are for informational purposes only. Heart of Herbs Herbal School/Demetria Clark neither endorses them nor is in any way responsible for their content. Readers must do their own research regarding the safety and usage of any herbs, recipes, or supplements.