Connecting with Clients without Social Media- Demetria Clark
I know social media is the wave of the future, but guess what? Lots of other options exist with a great return on investment.
Check out these fantastic tips to help you connect with clients and customers.
Have a fantastic website; even a simple site is better than none, so get a site up—contact info on every page.
Get the swag: t-shirts, business cards, car magnets, rack cards, etc. Wear it like a uniform when you know you can stop to chat if you are approached.
Advertise, and take out free ads in local health or family papers. You can often find them outside of grocery stores.
Billboards, investigate Blip Billboards or services like that. Sponsor a park bench or bus stop add.
Sponsor a children's event or sports team—art or craft fairs, teams, etc.
Investigate community event sponsorship: Brought to you by events.
Connect and network with supportive businesses to leave your rack cards or business cards with.
Join local business support or networking groups.
Join your local chamber of commerce.
Advertise on local radio stations and sponsor a show on NPR.
Advertise on region-specific programs and podcasts on Spotify, Pandora, or Sirius Radio.
Have an email list that people can join from your website. Send an email on a schedule; 1-4 times a month is popular.
Give talks at local civic groups like the Lions Club, senior centers, Knights of Columbus, Rotary Clubs, religious groups, social groups, LGBTQIA groups, teen centers, health clubs, etc. Many places love to have people coming in to speak.
Offer to give a short class at a yoga center, health food store, etc.
Pass out coupons to other businesses, or put a coupon in fundraiser coupon books.
Write an article for the local paper or an editorial.
Make press releases and let it be known you would love to be interviewed in local media resources.
Host events with other businesses or just yours. Invite others to participate.
Build a referral network with other businesses.
Direct mail postcards or flyers.
Sponsor a contest or raffle at an event.
Get in all local directories, yellow pages, yelp, google maps, etc.. get your website listed on them all.
Tell people to spread the word!
Give them a try; it may make all the difference for your business!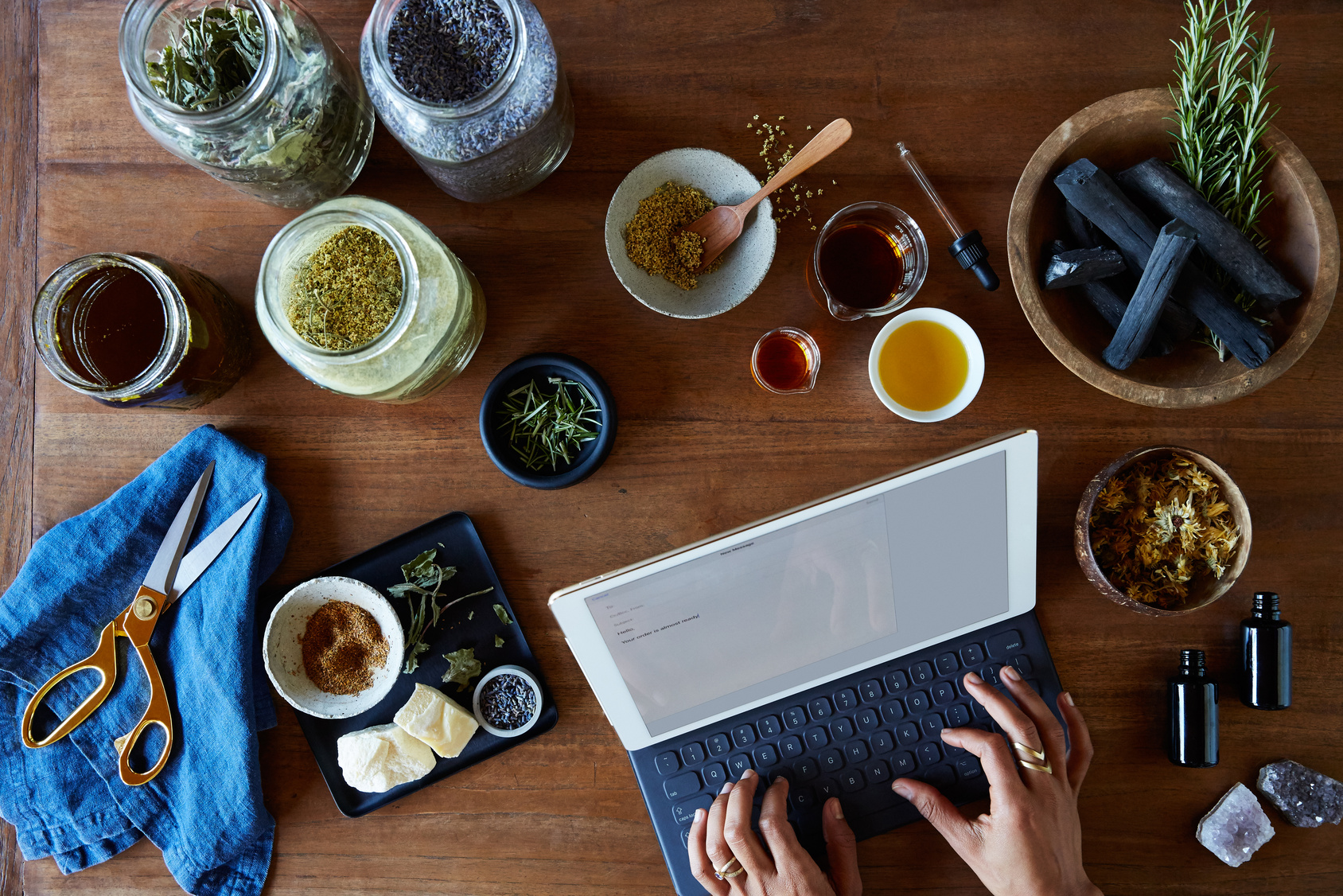 Come Join Us!
At Heart of Herbs Herbal School, we support you on your herbal journey. We update resources, respond to emails, and schedule phone calls with students when needed. We want you to feel supported while you pursue your herbal studies from the comfort of your own home.
We have a supportive and diverse student body with students from all over the world. We encourage you to connect with our student group and learn and grow with each other.
We believe in support, mentorship and connection.
This online course is self-paced and you can start as soon as you sign up!
Disclaimer
Disclaimer Blog
The information presented on the Heart of Herbs Herbal School/Demetria Clark websites is for educational purposes only. Heart of Herbs Herbal School/Demetria Clark Education LLC makes neither medical claims nor intends to diagnose or treat medical conditions. Links to external sites are for informational purposes only. Heart of Herbs Herbal School/Demetria Clark neither endorses them nor is in any way responsible for their content. Readers must do their own research regarding the safety and usage of any herbs, recipes, or supplements.