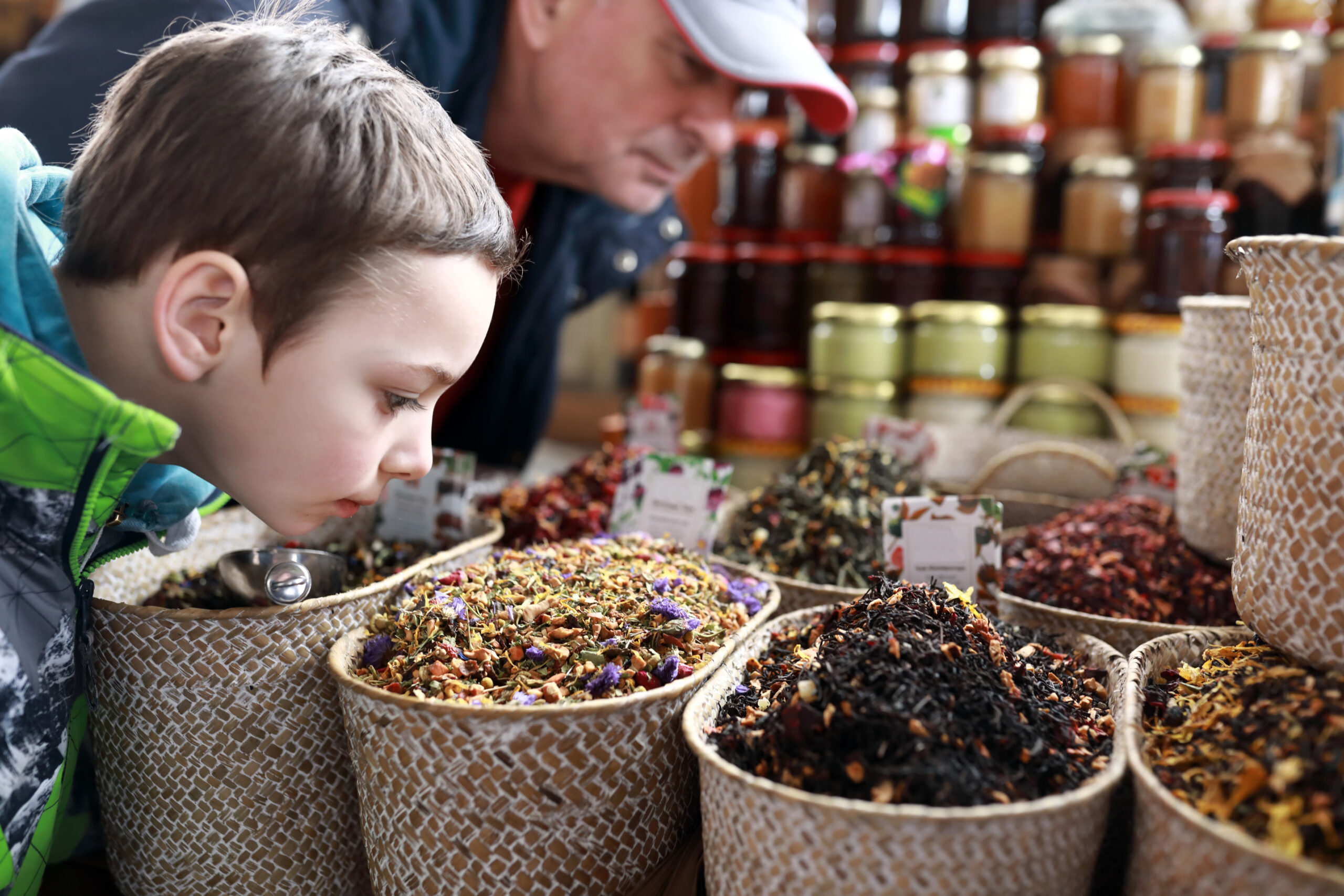 Buying Herbs
Always buy organically grown herbs. Herb growers are everywhere; you have to look around. Try to buy local herbs whenever possible.
Most large herb companies fumigate their plants because pests could wipe out their entire stock. Many companies also have begun to irradiate their herbs to kill pests, especially if they are coming from overseas. Herbs face importation issues just like produce does. Buying herbs from a distributor who uses overseas suppliers increases your chances of getting irradiated and fumigated products. While I understand the need to protect stock and follow laws governing imports, I purchase herbs locally because of these regulations. Many companies are trying to implore safer and more natural means of stock protection.
Make Good Choices
When we make choices that protect our environment, we also make choices that protect our bodies. Using chemically free herbs is as essential as eating chemically free foods, but not just for our health. When choosing organics, we promote sustainable farming and biodiversity, help reduce pollution, protect the soil and water, and make work safer for farmers and farm workers. Think how much better you will feel physically and emotionally when nourishing your body and your family with clean, honorably produced food.
Buy Local
Buying locally supports your neighbors and smaller farms. Shop for organic herbs at your farmer's market; this is also a great place to get starter plants for your garden, vegetables, fruits, and herbs. Get to know the people who grow them. When I buy garlic or Echinacea plants from the farmer down the road, I know I'm getting fresh and potent garlic and strong local Echinacea, which will do its job in my remedies.
Buying locally fosters community, directly makes a difference in your local economy and lessens your carbon footprint.
If you can't buy locally, seek organic herbs and herbal products at natural-food stores—usually in the bulk section—or from specialty retailers—research your sources. Furthermore, you can always grow your own.
You can learn more at Heart Of Herbs Herbal School
Now is your time! Online, mentored education, with support and a great student group.
Disclaimer
Disclaimer Blog
The information presented on the Heart of Herbs Herbal School/Demetria Clark websites is for educational purposes only. Heart of Herbs Herbal School/Demetria Clark Education LLC makes neither medical claims nor intends to diagnose or treat medical conditions. Links to external sites are for informational purposes only. Heart of Herbs Herbal School/Demetria Clark neither endorses them nor is in any way responsible for their content. Readers must do their own research regarding the safety and usage of any herbs, recipes, or supplements.