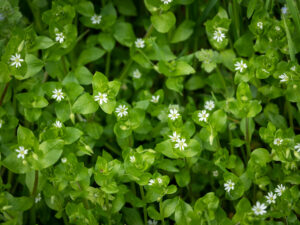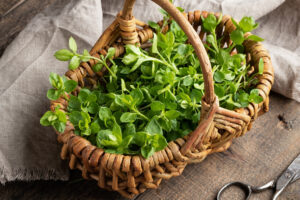 Chickweed: The Versatile Herb That Can Do It All!
Chickweed is a versatile herb that is used for a variety of purposes, from culinary to medicinal. It is a common weed that grows in many parts of the world and is known for its delicate, star-shaped flowers and tiny, oval-shaped leaves. In addition, it is a culinary and a medicinal herb.
Culinary Uses:
Chickweed your new leafy green in salads, soups, and stews, or it can be sautéed and used as a side dish. It has a slightly sweet and nutty flavor and can be a great addition to many culinary delights.
Medicinal Uses:
Chickweed has centuries of use for its medicinal properties. It is believed to have anti-inflammatory, anti-bacterial, and anti-fungal properties. Demetria has a lot of great information about chickweed for families in her book. It is used to treat a variety of conditions, including:
Skin conditions: Chickweed is commonly used to treat eczema, psoriasis, and rashes. It can help soothe inflammation and reduce itching.
Digestive issues: Chickweed is used to help digestion and soothe upset stomachs. It is believed to help reduce inflammation in the digestive tract and may help relieve symptoms of irritable bowel syndrome (IBS). In addition, it tastes great.
Respiratory issues: Chickweed is used to help relieve symptoms of respiratory problems such as coughs and colds. It is believed to help soothe inflammation in the respiratory tract and may help with congestion.
Weight loss: Chickweed is believed to help with weight loss by suppressing appetite and increasing metabolism. It is used in weight loss supplements.
Other Uses:
Chickweed is also found in topical applications, cosmetics, and skincare products. Its anti-inflammatory properties make it a popular ingredient in creams and lotions to soothe and heal the skin. Furthermore, it is easy to use as a compress for skin inflammation.
In conclusion, chickweed is a versatile herb used for various purposes. Chickweed has something to offer, whether you want to use it in cooking, as a medicinal herb, or in your beauty routine. However, it is always essential to consult with a healthcare professional before using any new herbs or supplements, especially if you have a medical condition or are taking medication.
Learn more and study herbalism!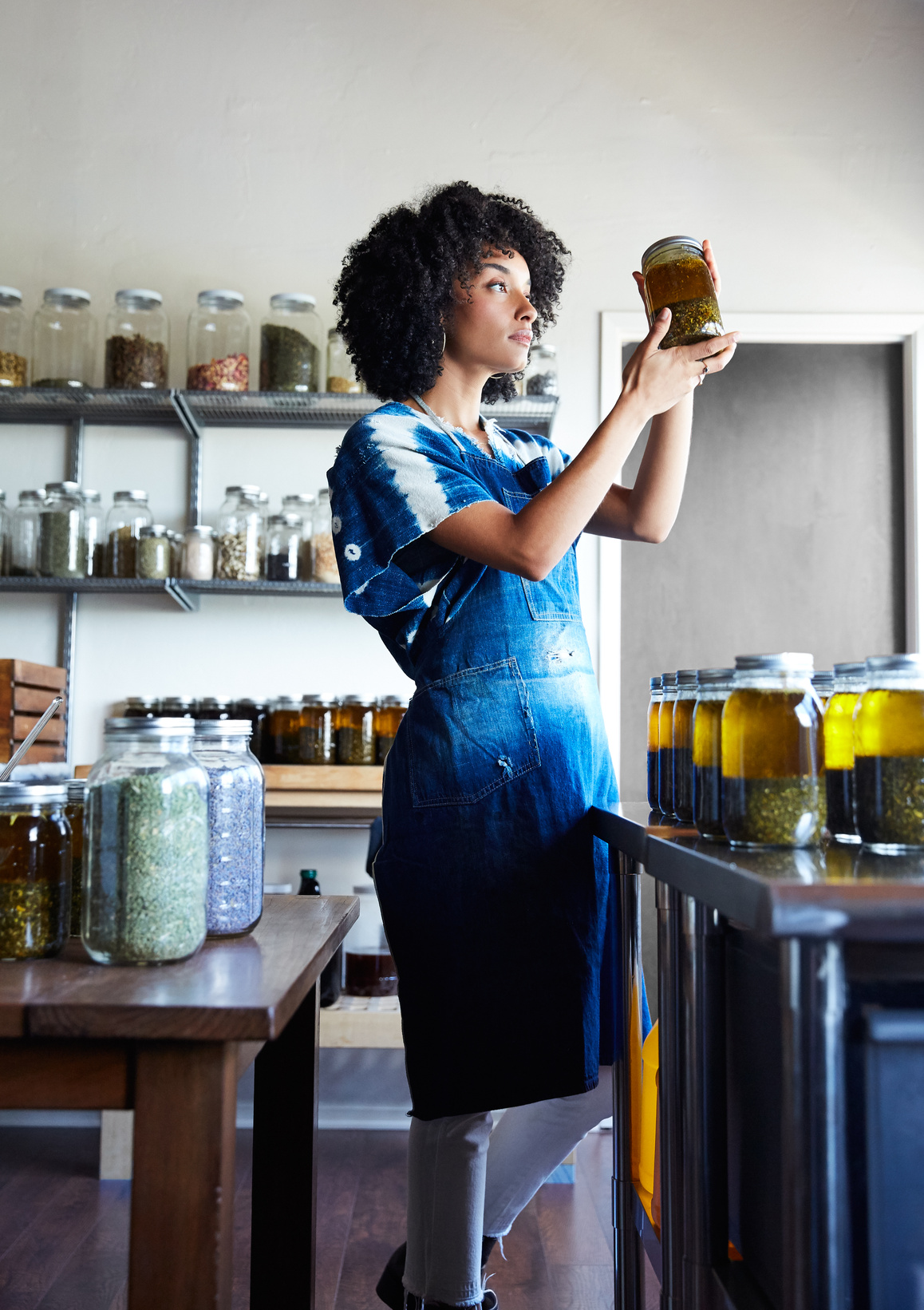 Come Join Us!
At Heart of Herbs Herbal School, we support you on your herbal journey. We update resources, respond to emails, and schedule phone calls with students when needed. Feel supported while you pursue your herbal studies from the comfort of your own home.
Join a supportive and diverse student body with students from all over the world. In addition, you'll get to connect with our student group and learn and grow with each other.
We believe in support, mentorship and connection.
Our programs are self-paced, and you can start as soon as you sign up!
Disclaimer
Blog Post Disclaimer
The information presented on the Heart of Herbs Herbal School/Demetria Clark websites is for educational purposes only. Heart of Herbs Herbal School/Demetria Clark Education LLC makes neither medical claims nor intends to diagnose or treat medical conditions. Links to external sites are for informational purposes only. Heart of Herbs Herbal School/Demetria Clark neither endorses them nor is in any way responsible for their content. Readers must do their own research regarding the safety and usage of any herbs, recipes, or supplements.