Golden Milk Recipe
Learn to make this traditional healing drink for wellness and vitality.
Golden Milk Recipe
My famous golden milk recipe has been making the rounds online. It has gotten lots of love on Facebook and I just realized it doesn't even have its own blog post. Well, I just had to make it right. Due to it having a rich history of use, you can find hundreds of recipes through the ages.
Golden milk has been used for a long time in India for a variety of health reasons, and it is also called Turmeric Milk. It has a rich history spanning centuries, and many people have famous household recipes perfected to their tastes. I use my recipe for my aches and pains, and to help keep my body balanced. It is a popular remedy for arthritis, fibromyalgia, sore muscles, and general wellness.
Golden Milk Recipes- Ingredients
Three cups of milk- any type you want. Do what works for you and your diet.
One teaspoon Turmeric. I use fresh crushed-up using a garlic press. I feel fresh gives it the most power. You can get it fresh in most grocery stores.
One teaspoon Cinnamon
1 teaspoon raw honey/ agave nectar/ maple syrup/ to taste. I often forgo the sweetener. But you can feel free to use the sweetener you like the most.
Pinch of black pepper (optional to help with absorption and a great pain reducer).
Crushed fresh ginger, 1/2 teaspoon.
Pinch of cayenne pepper (optional). When it is freezing outside, I love adding the cayenne pepper.
Putting it all together.
Sometimes I also add a pinch of mace, clove, or nutmeg depending on my mood because this recipe is so easy to tweak. Sometimes I like it spicier like Chai and other times I love it as a mellower drink.
Have fun, because this is a beverage you will love.
Heat the milk with the herbs on the stove for 8-10 minutes low heat.
Allow the herbs to steep for 15-20 minutes and reheat to taste.
Sometimes I make a big jar because it allows you to make a few servings at a time, the night before, and warm as needed, straining out the herbs before drinking. It is a little strong, but I love it!
Rather than just following the recipe, be prepared to experiment. Want it sweeter? Add sweetener, more or less ginger, that's okay. Most of all, have fun with it. As a result, you will have a wonderful drink and a family recipe of your own.
To make it as a cold infusion, I put all the ingredients in a very large canning jar and allow it to steep in the refrigerator overnight. In the morning I strain and heat as needed.
Or I heat the whole mixture, strain and use as needed. In conclusion this recipe is easy, useful and fun!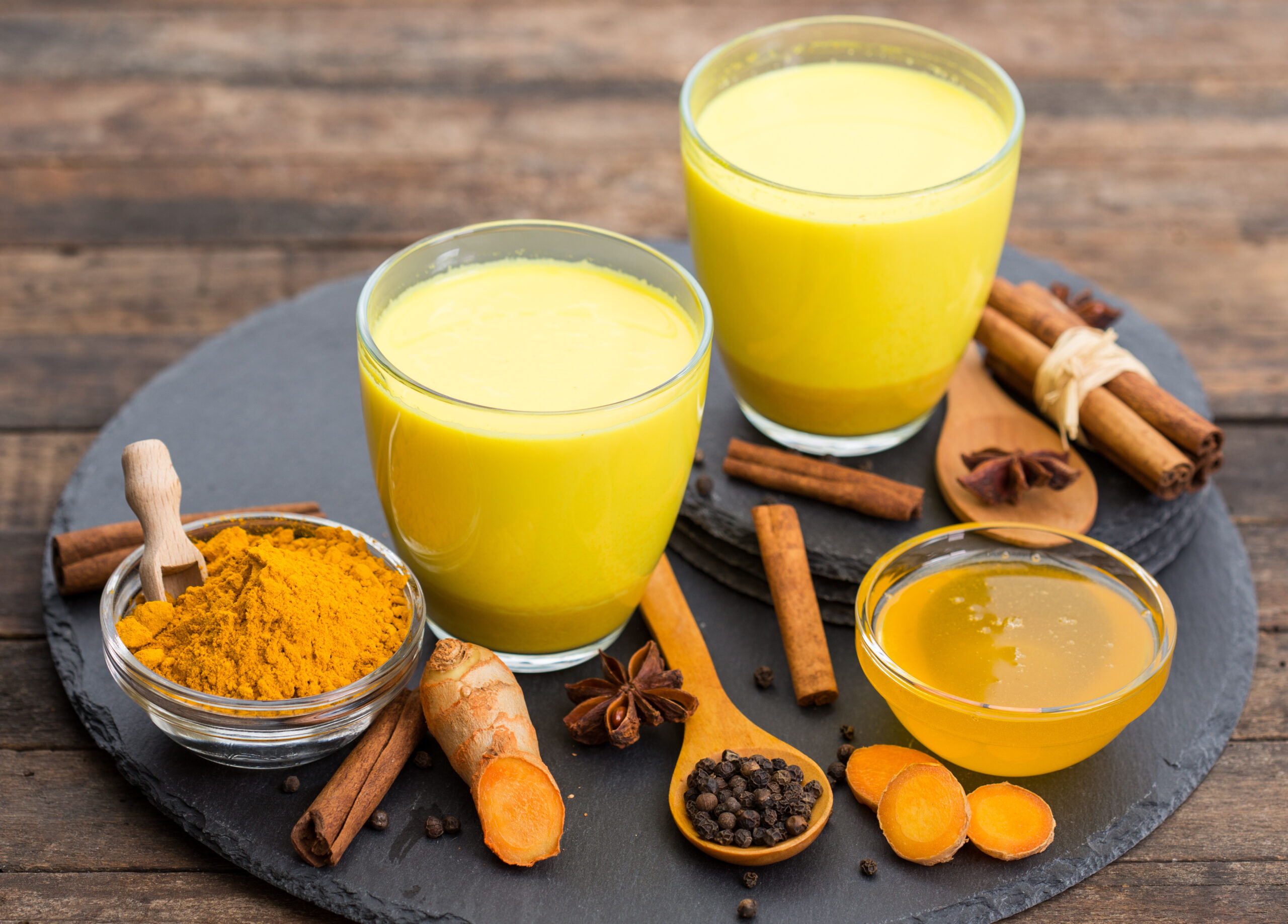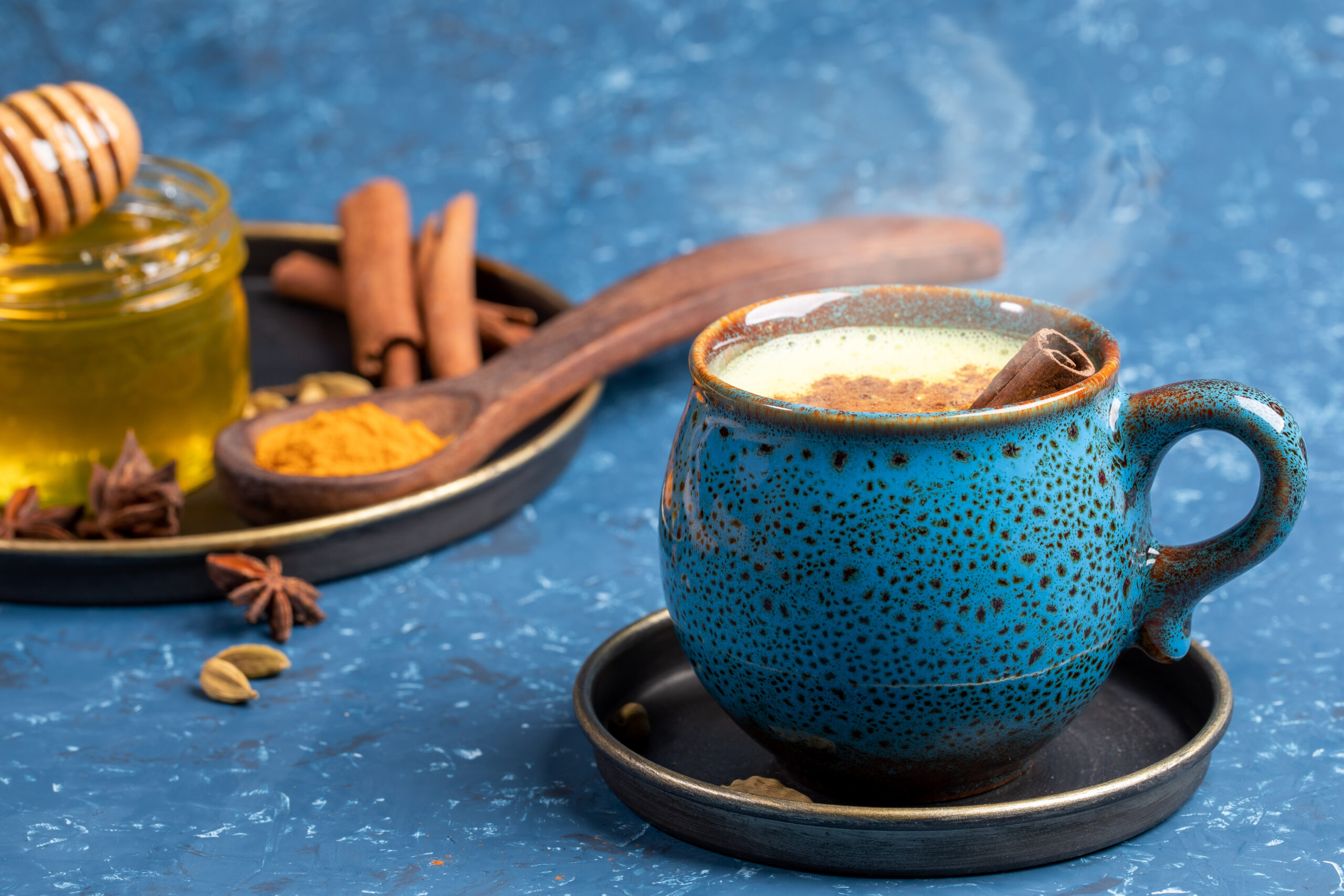 Disclaimer
Blog Post Disclaimer
The information presented on the Heart of Herbs Herbal School/Demetria Clark websites is for educational purposes only. Heart of Herbs Herbal School/Demetria Clark Education LLC makes neither medical claims nor intends to diagnose or treat medical conditions. Links to external sites are for informational purposes only. Heart of Herbs Herbal School/Demetria Clark neither endorses them nor is in any way responsible for their content. Readers must do their own research regarding the safety and usage of any herbs, recipes, or supplements.