Eczema is a skin condition in which patches of skin become rough, bumpy, and inflamed. Sometimes blisters that cause itching and bleeding occur. These can occur from a response to irritation (eczematous dermatitis) but often the cause isn't apparent. Sometimes it is allergies, contact dermatitis, and sometimes diet. Herbs can be extremely beneficial in working with eczema. These eczema recipes are not only easy but fun.
Some signs of Eczema are:
Dry, sensitive skin
Inflamed skin that is red.
Very bad itching
Darker colored patches of skin
Rough, leathery, or scaly patches of skin
Oozing or crusting of the area.
Areas of swelling
It is important to learn what a trigger is for eczema for each person. For some people, it can be wheat, dairy, or detergents.
Some Eczema Recipes for You!
Muru Eczema Butter
Murumuru Butter is obtained via pressing from the reddish-orange fruits of the Astrocaryum murumuru tree. This tall palm tree is native to regions of the Amazon. This butter is treasured for its benefits for healing eczema.
Infused Murumuru Butter for Eczema
Melt down 1 cup Murumuru butter in a double boiler
Add ¼ cup Calendula (Calendula officinalis) flower, and cut the heat to low.
After an hour of low heat, remove from heat and allow too steep for 24 hours. Occasionally warm back up.
Add 10 drops of Lavender (Lavandula angustifolia) essential oil, and allow to cool. Use on eczema, dry or tired skin.
You can also make this infused butter with Mango, Shea, or Cupuacu butters.
Eczema Oil
This recipe years ago was one of my best-selling products for eczema. I couldn't keep it in stock, even when I shared the recipe people still just wanted to buy it from us. Many of my students to this day report that this recipe is one of their best-selling products.
1 cup flax seed oil
1/2 cup hemp seed oil
10 drops of lavender essential oil
Severe Eczema Blend
1 part Chickweed (Stellaria media)
1 part Calendula (Calendula officinalis) flower
1 part St. John's Wort (Hypericum perforatum)
Mix the oils together, a part is an amount you want it to be. 1 part can be a teaspoon, tablespoon, ½ cup, cup, etc. Mix in a container before bottling, into clear dry containers.
Eczema Tea
This tea can be drunk or used as a compress.
1 part Nettle leaf (Urtica dioica)
1 part Red Clover (Trifolium pretense)
1 part Calendula flower (Calendula officinalis)
1-3 cups a day can work well for many people or you can use it as a compress.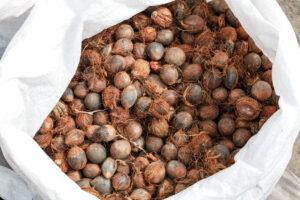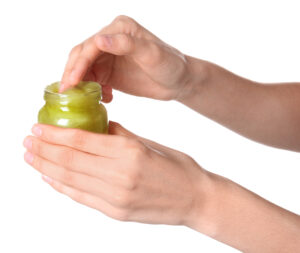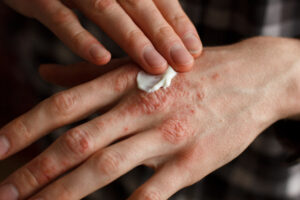 Disclaimer
Blog Post Disclaimer
The information presented on the Heart of Herbs Herbal School/Demetria Clark websites is for educational purposes only. Heart of Herbs Herbal School/Demetria Clark Education LLC makes neither medical claims nor intends to diagnose or treat medical conditions. Links to external sites are for informational purposes only. Heart of Herbs Herbal School/Demetria Clark neither endorses them nor is in any way responsible for their content. Readers must do their own research regarding the safety and usage of any herbs, recipes, or supplements.