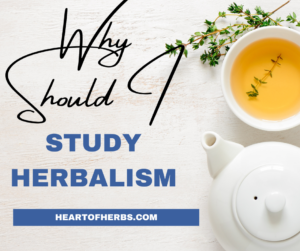 Herb Certification
Herb certification is a formal process in which individuals or professionals demonstrate their knowledge, skills, and expertise in herbalism. Herbalism entails the use of plants and herbs for medicinal, therapeutic, and wellness purposes. Certification in herbalism can vary in terms of content, requirements, and recognition, but it serves to validate a person's competence in working with herbs for health and well-being.
Here are some key aspects of herb certification:
Education and Training
Certification in herbalism often requires completing specific educational programs or courses. These programs usually cover topics such as plant identification, herbal preparations, herbal therapeutics, botany, anatomy and physiology, safety considerations, and ethical practices in herbal medicine.
Hands-On Experience
Many certification programs require practical experience in working with herbs. This may involve growing, harvesting, and preparing herbal remedies and gaining practical clinical experience in helping clients with herbal solutions.
Examinations
Candidates for herbal certification may need to pass written and practical examinations to demonstrate their knowledge and skills in herbalism. These exams may cover areas like herbal actions, herb-drug interactions, and herbal formula creation.
Continuing Education
To maintain certification, herbalists may be required to engage in continuing education to stay updated on the latest research, trends, and developments in the field of herbal medicine.
Ethical Guidelines
Many certifying bodies include ethical guidelines and codes of conduct that certified herbalists must follow. These guidelines help ensure ethical and responsible herbal practice.
Scope of Practice
The scope of practice for a certified herbalist may vary depending on the certification program and the legal requirements in their region. Some herbalists focus on wellness and preventive care, while others work in clinical settings alongside medical professionals.
Certifying Bodies
Various organizations and institutions offer herbal certification programs. Some well-known organizations in the United States, for example, include the American Herbalists Guild (AHG) and the National Institute of Medical Herbalists (NIMH) in the United Kingdom.
Recognition and Regulation
The recognition and regulation of herbal certification can vary by region and country. Some areas may have legal requirements or licensing for herbalists, while certification may be voluntary in others.
Want to have an herbal career?
Individuals interested in pursuing herb certification should research different programs and certifying bodies to find the one that aligns with their career goals and standards they wish to uphold in their herbal practice. Additionally, the specific requirements for certification can vary widely, so candidates should carefully review the prerequisites and expectations of the program they are interested in pursuing.
Disclaimer
Disclaimer Blog
The information presented on the Heart of Herbs Herbal School/Demetria Clark websites is for educational purposes only. Heart of Herbs Herbal School/Demetria Clark Education LLC makes neither medical claims nor intends to diagnose or treat medical conditions. Links to external sites are for informational purposes only. Heart of Herbs Herbal School/Demetria Clark neither endorses them nor is in any way responsible for their content. Readers must do their own research regarding the safety and usage of any herbs, recipes, or supplements.