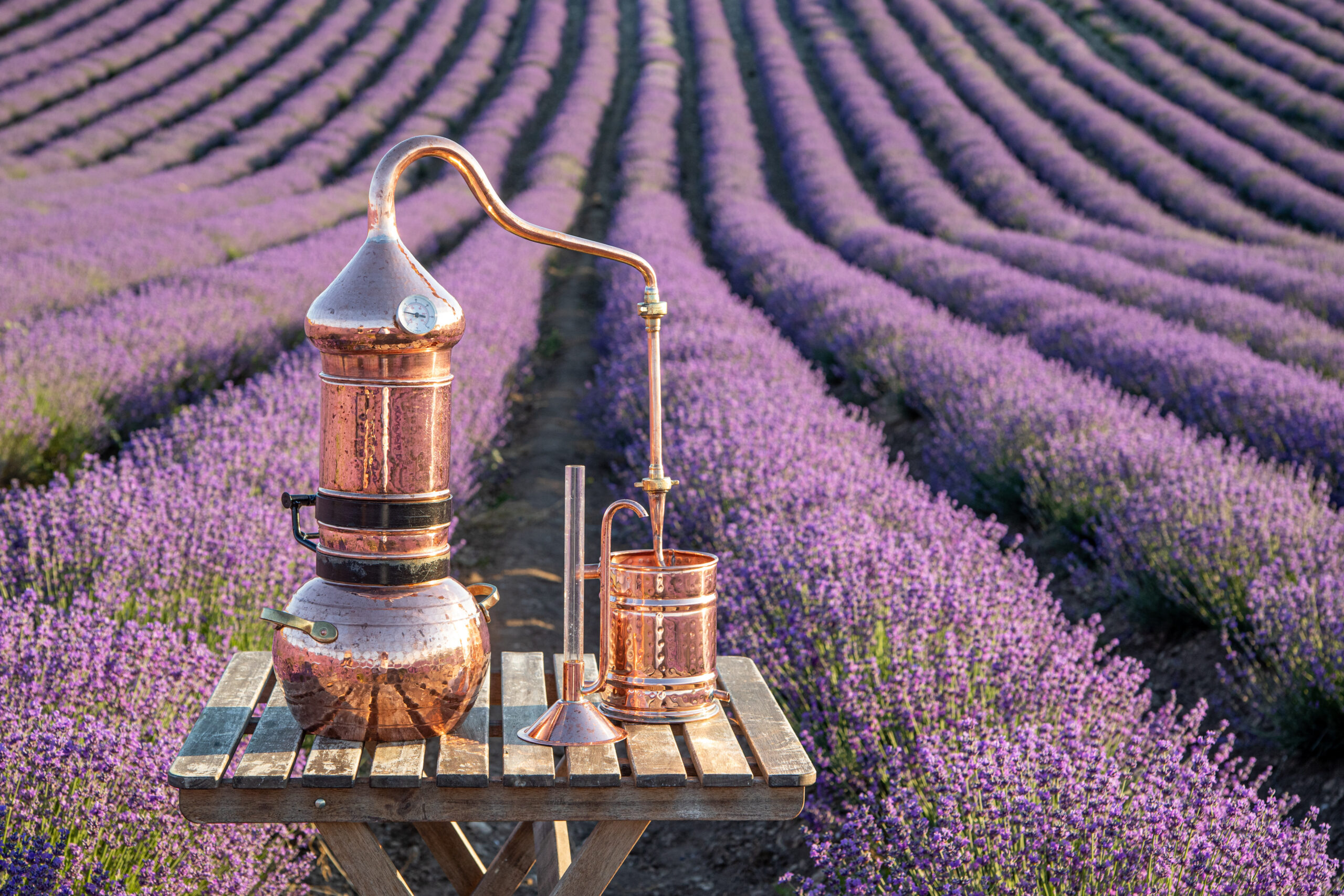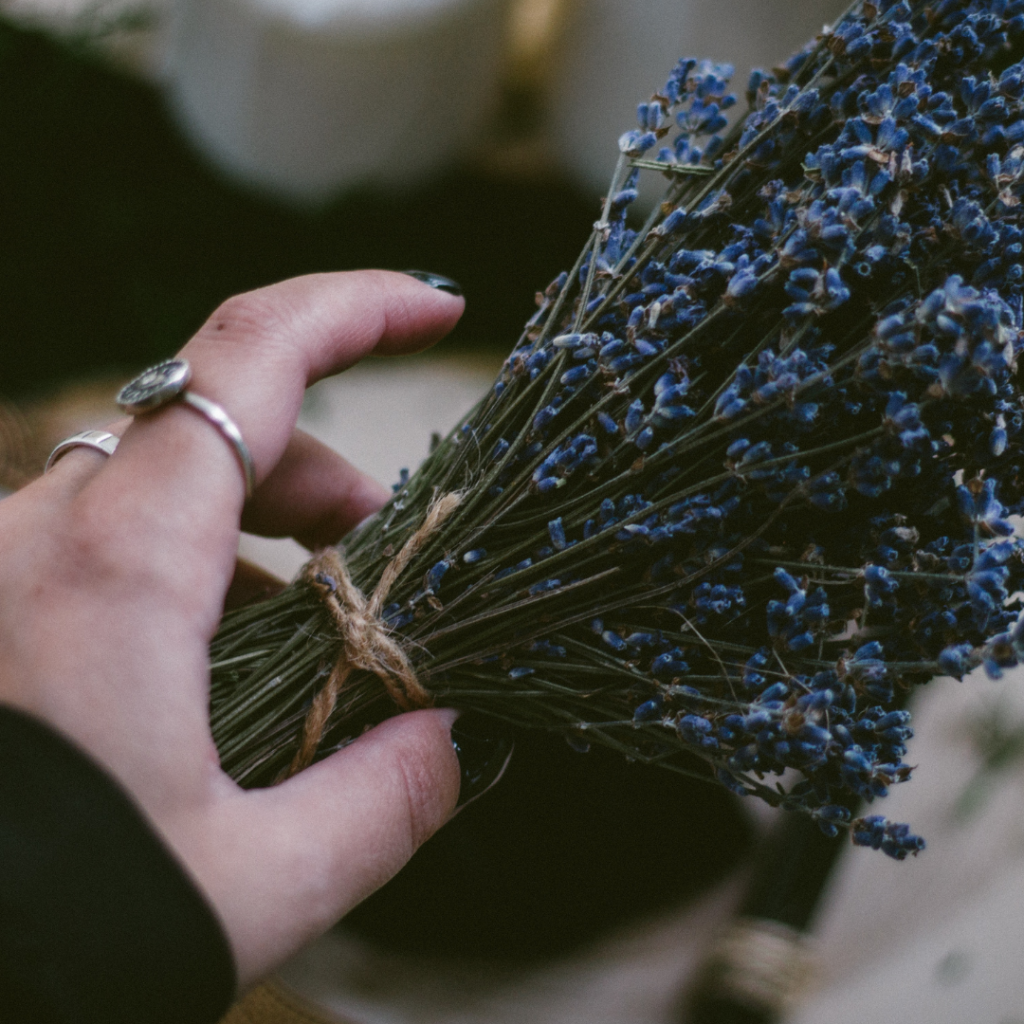 Become an Aromatherapist: Clinical Aromatherapy Certification
Mmm…smell that? That's the scent of your aromatherapy career coming into full bloom!
For those who enjoy the dreamy fragrances that mother nature has to offer and want better to understand the powerful benefits of essential oils for wellness, aromatherapy is an inspiring path worth exploring.
If you're ready to dig deep and expand your knowledge of aromatherapy to a clinical level, then you're in the right place. Heart of Herbs Herbal School is ready to guide you on a fulfilling, self-paced journey that will connect you with the nourishing power of plants. The best part? Our program is NAHA approved and exceeds Level 2 Requirements.
 Elevate Your Passion for Aromatherapy
The Clinical Aromatherapy Certification course is perfect for you if: 
You've already begun sprouting the seeds of aromatherapy knowledge personally.

You're interested in learning how and why essential oils work so that you can support clients and help improve their well-being.

You're a professional health coach, educator, naturopath, herbalist, doula, physician, nurse, massage therapist, or other wellness professional who wants to boost your career by broadening your aromatherapy knowledge and skill set.

You'd love to start your own clinical practice, a business, or combine aromatherapy into a business or medical practice. This  Clinical Aromatherapist Certification is the best in the business.
$1,275.00
$765 with coupon CELEBRATE25
Save 40%
4 payments of
$325.00
4 payments of $227.50 / Month with coupon SAVE30
Save 30%
 About Our Clinical Aromatherapy Certification Course
Embark on a comprehensive and innovative clinical aromatherapy journey with Heart of Herbs Herbal School. This online course is renowned globally as a top choice for training and certification.
Step into our digital learning environment, communicate with seasoned professionals and emerge as an advanced aromatherapist. Along your guided path, you'll learn all about aroma chemistry, botany, and the beneficial properties of more than 60 essential oils.
With more than 850 hours of instruction and 1,760 pages of course content, lectures, educational materials, and access to a students-only discussion group, knowledge seekers will learn:
Safety and Contraindications in Aromatherapy

Proper usage and applications

Dilution ratios and formulations

Methods of extraction and distillation

Professional formulating and blending; learn how to follow recipes–and develop your own–for hair and nail care, toiletries, and various health conditions

Aromatherapy applications for more than 200 physical and emotional health issues, such as improving sleep quality, soothing emotional tension, and much more

Anatomy and physiology: the systems of the body

Botany for aromatherapy

Mood support and mental health aspects of aromatherapy

Ethics in aromatherapy

Clinical Intake and client care

Professional development and access to continuing education

Business skills and development, client attraction, working with the media, and so much more!
Grow Knowledge, Skills, and Confidence
Those who choose to get to the root of aromatherapy will glean the knowledge, skills, and confidence to branch out into an inspiring career.
Upon completion of this program, you'll be able to do the following:
Understand the science and latest research behind how and why essential oils work

Know how to use aromatherapy to take the health and wellness of your clients to a new level

Develop formulas, create products, and craft blends that are 100% natural and support physical and emotional health

Incorporate chemistry, scent, holism, and energetics to make effective aromatherapy blends

Be skilled in using essential oils safely for pregnancy, birth, and postpartum, as well as with children and the elderly

Use your education as a Professional Clinical Aromatherapist to build the career of your dreams
Our students also get discounts at Mountain Rose Herbs, Foster Farm Botanicals, and Labaroma.
All students can work at their own pace and schedule. We know you have busy lives and want to support you in having the balance you need to complete your Clinical Aromatherapy goals. Learn more about what you can do with your education.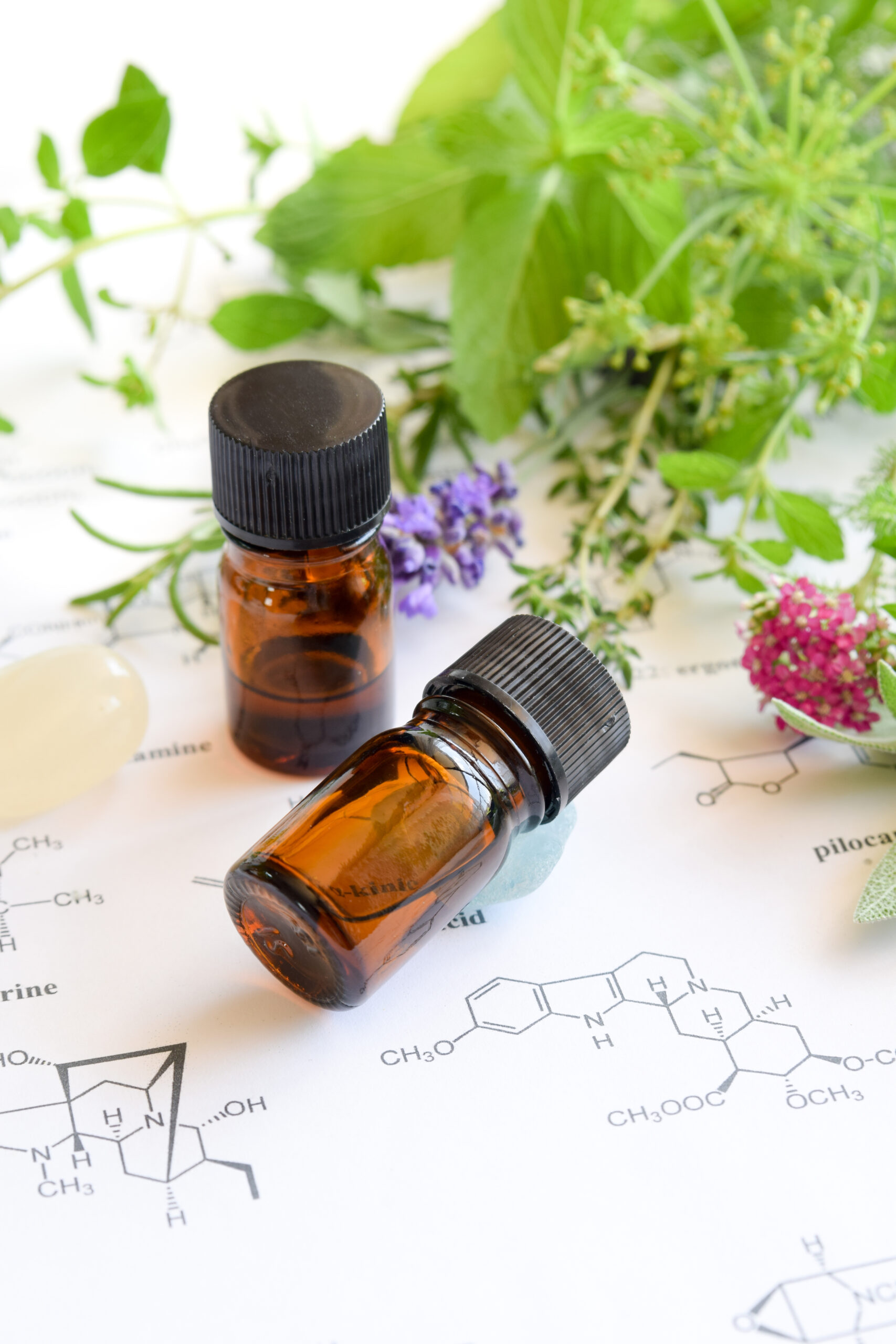 Clinical Aromatherapy Certification Syllabus
Lesson One
Welcome

Introduction to the course.
Lesson Two
History of Aromatherapy through the Ages

History of Aromatherapy in Modern Times
Lesson Three
What is Aromatherapy

Benefits of Aromatherapy

Essential Oil Physical Uses

Essential Oil Emotional Uses

Common Tools for Aromatherapy
Lesson Four
What are Essential Oils

Using Essential Oils

Blending Essential Oils

Essential Oil Notes

Essential Oil Storage

Shelf Lives of Essential Oils

Purchasing Essential Oils

Essential Oil Profiles

Essential Oil Distillation

Essential Oil Distillation Process
Lesson Five
What are Carrier Oils

Uses of Carrier Oils

Therapeutic Properties of Carrier Oils

Sources of Carrier Oils
Lesson Six
Botany, Taxonomy, and Chemistry

Botany and Taxonomy for Aromatherapy

Plant Naming

Latin Names

Chemistry Overview

Chemistry of Essential Oils

Chemistry for Aromatherapists

Chemical Constituents in Plants

Essential Oil Quality
Lesson Seven
Essential Oil Safety, Quality, and Testing

Safety Chart

How to Use Essential Oils Safely and Blend for Clients Safely

Essential Oils to Avoid in Pregnancy, Birth, and Postpartum

Adverse Reactions

Testing for Purity and Quality

Gas Chromatography

Gas Chromatography Analysis with Olfactometric Detection

Essential Oil Studies and Research

Aromatherapy Terminology
Lesson Eight
Types Of Aromatherapists

Aromatherapy Terms

Common Aromatherapy Tools

How to Read a Scientific Research Paper
Lesson Nine
Anatomy for Aromatherapists

Skin Anatomy

Olfactory System

Aromatherapy for Pregnancy, Birth, and Postpartum

Reproductive Toxicology

Pregnancy Overview
Lesson Ten
Aromatherapy and the Subtle Body

Conversion and Dilution Chart

Aromatherapy First Aid
 Lesson Eleven
Starting your Aromatherapy Practice

Practice Tips

Business Practices

Ethics
Lesson Twelve
Aromatherapy Formulations

Aromatherapy Formulation Guide

Creating Special Client Formulations

Formulation Types

Sterilization

Cleaning Surfaces

Handwashing
Lesson Thirteen
Hundreds of Recipes for Skin, Hair, and Nail Care, Toiletries, Physical and Emotional Ailments, and more

Free E-Book
Lesson Fourteen
Business Training

Ideal Client Training

Naming

Taxes

Business Displays

Marketing and Networking
Career Paths for Those with a Clinical Aromatherapy Certification
Completing this program will breathe fresh air into your life, providing you with enriching career opportunities that will allow you to live a fuller life by intertwining your passion with your work.
Some exciting and rewarding career paths for certified Clinical Aromatherapists include: 
Clinical Aromatherapist

Consulting Aromatherapist

Aromatherapy Skin Care and Product Manufacturer

Retail Aromatherapy Expert

Aromatherapy Educator, Author, Speaker

Perfumer

Master Formulator

Corporate Aromatherapy Consultant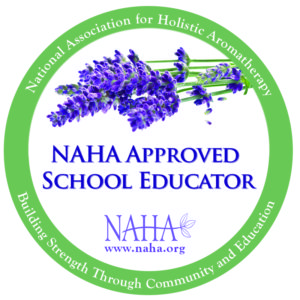 You'll gain the knowledge, skill and confidence you need to…
Based on the latest research and facts, understand the science behind how and why essential oils work.
Know and understand how to use aromatherapy to improve clients' lives. Help clients make health and wellness to a new level.
Use essential oils to assist clients, develop formulas, create products and support health and healing.
Create blends that promote physical and emotional health, 100% naturally.
Incorporate chemistry, scent, holism, and energetics to make healing blends that work.
Be skilled in using essential oils safely for pregnancy, birth, and postpartum, with children and the elderly. Use essential oils safely, even with children, pregnant or nursing women, and the elderly, with author Demetria Clark: Aromatherapy and Herbal Remedies for Pregnancy, Birth, and Breastfeeding.
Use your education as a Professional Clinical Aromatherapist.
$1,275.00
$765 with coupon CELEBRATE25
Save 40%
4 payments of
$325.00
4 payments of $227.50 / Month with coupon SAVE30
Save 30%
FAQ's
Can I complete the program completely online?
Does the course have prerequisites?
No, this program will take you from the beginning to a clinical level. We have found that students can save time and money by taking the program they desire without additional prerequisites. We know you have a busy life and want to honor that.
How long does the program take?
Most students take from 9 months to a year to complete the program. You can work at your own pace and schedule.
What makes Heart of Herbs so special?
We are often asked, What makes our school special? Heart of Herbs Herbal School has been providing herbal and aromatherapy education since 1998. Demetria Clark is world-renowned for offering up-to-date, progressive, and balanced education. You will personally work with Demetria throughout your time in the program. Heart of Herbs Herbal School is dedicated to cultivating all aromatherapy practitioners. We work to provide them with the skills to thrive in the future of botanical medicine and skincare.
FAQ's
Is this program NAHA Approved.
Yes, it is. It exceeds Level 2 Requirements and we can assist you in achieving Level 3 with additional mentoring for the client care aspects.
Can I live outside of the US?
Yes, you can. We have students from all over the world.
How are lessons delivered?
We have written content, video, and audio lessons.
How do I complete my certification?
We have modules in the classroom, some with quizzes and some with activities you will need to complete for certification. You will also need to complete a final exam.
This course is so fascinating, unleashing the nature's gift that can be a potential to relief of pain and stress. I really Enjoyed the Topics and Aromatherapy Discussion, this is a different kind of specialization. I have also a gift which is a gift of strong sense of smell and some senses like hearing. sense this includes olfactory, this is an advantage for me.
Jose- 2022
As this course provided me the deep knowledge about essential oils and their uses in specific conditions, I can custom my aromatherapy blends and with my prior knowledge of Herbalism and Cosmetology, I plan to essential oil production manufacturer or aromatherapy business entrepreneur and run my own salon with a wide range of holistic natural organic products in healing and beauty/skin care treatments.
I was totally new to aromatherapy however I've always loved flowers, plants, body care products, and perfumes but I never knew how those products were created or where essential oils came from. I enjoyed the course, it opened up a whole new world for me. I would recommend this course to friends, family, and associates.
The course material is so valuable it made learning exciting. I will never look at nature the same way, I can see clearly now.
Clinical Aromatherapist Salary
The salary of a clinical aromatherapist can vary widely depending on several factors, including location, level of experience, education, and the specific setting in which they work. Aromatherapists typically provide alternative or complementary therapies using essential oils and aromatic substances to promote physical and emotional well-being. Here are some general considerations regarding their salary:
Location: Salaries for clinical aromatherapists can vary significantly by geographic location. Aromatherapists in regions with a higher cost of living or greater demand for their services may command higher salaries.
Experience: Aromatherapists with more years of experience in the field often earn higher salaries than those who are just starting out. Building a reputation and client base can take time.
Education and Certification: Education and certifications in aromatherapy and related fields can enhance an aromatherapist's earning potential. Having advanced training or certifications in areas such as clinical aromatherapy or holistic health may lead to higher-paying opportunities.
Setting: Aromatherapists can work in various settings, including private practices, spas, wellness centers, hospitals, and more. The type of setting can influence the salary, with positions in hospitals and high-end spas typically paying more than private practices.
Client Base: Building a strong and loyal client base can also impact an aromatherapist's income. Those who are skilled at marketing and attracting clients may have higher earning potential.
It's challenging to provide an exact figure for the salary of a clinical aromatherapist due to the variability mentioned above. However, as of my last knowledge update in September 2021, the average annual salary for aromatherapists in the United States according to Glassdoor, is $95,505 per year.
It's important to research salary ranges in your specific area and consider factors such as your level of experience and education when determining your potential income as a clinical aromatherapist. Additionally, the field of aromatherapy is continually evolving, so salary ranges may change over time. You may want to consult current job listings and professional organizations in the field for the most up-to-date information on salaries in your area.