Phytotherapy Diploma- Heart of Herbs Herbal School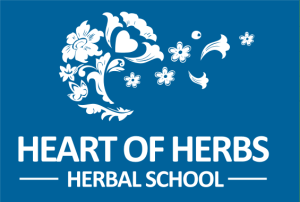 What is the Phytotherapy Diploma Program?
This program trains you to become a Phytotherapist.
The Phytotherapy Diploma studies the use of plants in different healing modalities. It is the use of plants for health and wellbeing, physically and emotionally.
Phytotherapy uses all types of plant medicine for healing and you will learn it all at an advanced level. Our students will leave the program with not only a Heart of Herbs Herbal School Phytotherapy Diploma, but as a Certified Master Herbalist,  Master Clinical Aromatherapist, Flower Essence Practitioner, Certified Ayurvedic Herbalist and Advanced Business and Prosperity Education. Download the Program Catalog.
We want you to know only have the education, but the skills to succeed.
How long does the program take?
The program will take most people 3 years, but you will have access for 5 years to complete the program.
How much does the program cost?
The cost of the program is $5567.00
We do have payment plans available. We can break the program cost into three payments each due 60 days apart, or you can use the PayPal Credit option at the bottom of this page. If you want the three payment option please email me and I will invoice you for the payment options.
What do I get when I enroll?
You will receive the printed course manuals Master Herbalist, Master Clinical Aromatherapy and 12 additional supplemental course books. Online, phone, and student only group support. We work with each student one on one.
This program offers a comprehensive education program, covering the following subjects.
Anatomy and Physiology
Human Body
Chemistry of Life
Cell Structure
Cellular Metabolism and Reproduction: Mitosis and Meiosis
Tissues
Integumentary System
Skeletal System
Articular System
Muscular System
Nervous System
Endocrine System
Blood
Cardiovascular System
Lymphatic System
Nutrition and the Digestive System
Respiratory System
Urinary System
Reproductive System
Pregnancy, Growth, and Development
Botany
Botany, an Introduction
Botany Resources
Plant Identification
Plant Families
Plant Kingdom Diversity
Botanical Glossary
Ethnobotany
Ethnobotany the scientific study of interactions between human cultures and plants/plant environment interrelationships. This includes a wide range of topics taken from an even wider range of disciplines. This course examines many different levels and types of interactions between people and plants.
Microbiology- General
Principles of Microbiology
Chemical Principles
Micro-organisms
Phytochemistry
Learn the aspects of plant chemistry.
Develop an understanding of pharmacognosy and phytochemistry. This is to include the  basic principles of phytochemistry that are applicable to herbal medicinal applications and product manufacturing.
Work in a way to offers students a well-rounded understanding of the subject.
CPR and First Aid
Locally Obtained Certification- You can do this in your own community.
Medical Terminology
Medical Terminology
Prefixes
Suffixes
Anatomical Terminology
Medical Terms
Symbols and Charting
GreenSpirit WiseCraft
This program offers the student a variety of resources and guidance in:
Using and exploring herbs
Herbal Medicine
Practicing as an Herbalist
Living as one with the plants
Encountering your Archetype
Utilizing the Power of Your Bodily Changes
Using Creative Expression in Healing with Herbs
Learn about Shamanistic Practices
Walking the Medicine Trail
Sacred Family Care and Mothering
Herbal Body Systems
Learn how to use phytotherapy for the body systems.
Advanced Materia Medicas
Use Advanced Material Medicas and Research
Explore research methods
Collect Material Medicas
Herbal Pharmacology and Pharmacognosy
Herbal Formulations
Supplement
Interactions
Allergens
Production and so much more….
Herbal Formulations
Learn to formulate general remedies
Formulate for specific cases
Methods of Application
Nutrition
Aspects of Nutrition
Optimal Nutrition
Client Centered Nutrition
Heart of Herbs Herbal School Master Clinical Aromatherapy Certification Program Access.
Heart of Herbs Herbal School Flower Essence Certification Program Access.
Ayurveda
Access to an exclusive Heart of Herbs Herbal School Ayurveda Certification Program.
Research Project
Instructor-approved research project.
Client Care
Interviewing Techniques
Client Communication
Documentation
Record Keeping
Informed Consent
Business Development
Business and Prosperity Course Enrollment
Website Design
Business Skills and Development
Social Media and your company.
Ethics In Health Practice
Introduction to Health Ethics
Health Ethics in Practice
Ethical Practices for Practitioners
Patient Care Clinic Practicum
Students should expect the program to take about 3 years to complete. The United States offers no formal recognition for Phytotherapy in the US, and you will be an independent alternative health practitioner. This program is non-refundable and an intensive program of study. We do not offer refunds because the student is sent hundreds of dollars in course materials upon enrollment. Please be sure and ask any questions you have.
Phytotherapy Diploma
eLearning
On-line 24/7
Instant access to materials
No Shipping Costs
All of your educational materials are online and you can work wherever you have internet
Interactive classroom and student connections online