Follow Your Dreams! Herbal and Aromatherapy  Certification Programs.
Have you always wanted to go to herbal school or study aromatherapy as a career?  Become a Certified Herbalist or Aromatherapist? Now is your time.  Let Heart of Herbs Herbal School support and mentor you on your journey. Transform your life and career.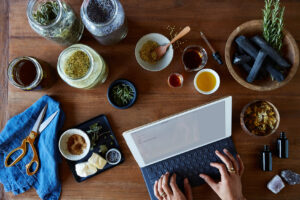 Serving Students Since 1998.
Join our mission and change the world.
At Heart of Herbs Herbal School, our mission is to teach the science and art of plant medicine. We believe and support students working to find their connection to nature, natural health, and wellness and supporting their communities. We collaborate with some of the finest herbalists in the country to offer students different traditions and paths to herbalism, aromatherapy, and wellness.
In addition, to an outstanding education, we are also committed to protecting nature, fostering community, and supporting our diverse student body.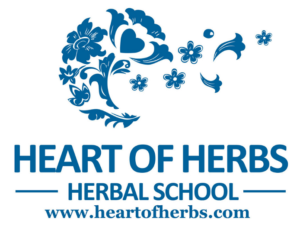 Are you ready to become a Certified Herbalist or Aromatherapist?
Are you ready to fill your life with delicious herbal and aromatherapy formulations? Want to grow your expertise in how plants can nourish, heal, fortify, and support? Join us now for a journey that will become a passion for life.
Ready to Run a Business
Ready to run a business? Open an Apothecary or Tea Shop, have a Clinical Practice? Teach classes? Write herbal or aromatherapy articles? Your career awaits with Heart of Herbs Herbal School.
Demetria Clark created our top-ranked herbal and aromatherapy courses. Our online, self-paced courses include a massive collection of recipes, student text, lectures, support, and more, plus access to our student-only community, fun contests, bonuses, etc. We have mentored over 125,000 students since 1998; we would love to work with you.

Learn by Doing. Work with mentored support.
We have classrooms with resources to help you succeed.
In our classrooms, you will find color PDFs, Audio, Video, and other types of learning and instructional presentations.  You will also learn to formulate herbal and aromatherapy applications for health, body, and skincare uses.
In essence, students can work at their own pace and schedule so they can fit their education around their lives. No required lectures to attend, lots of bonuses added throughout the year, and 1-on-1 mentoring available.

Build your portfolio, develop product lines, support clients.
We have been teaching business development in our courses and mentoring students since 1998.
As one of the first herbal businesses online in 1996, Demetria Clark can share a thing or two with students about achieving online success. We have been supporting students online since 1998, let us mentor and guide you on your business ventures.
Demetria also offers business and money mindset coaching to help students achieve their goals.
Check out what our graduates have to say. We have wonderful student testimonials.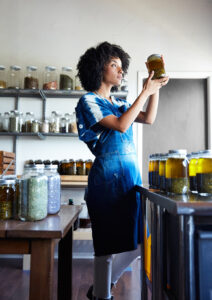 Let us help you achieve your goals and assist you in taking the next step.
We work with students to help them to achieve their goals, start a business or clinical practice. Most of our students become herbal or aromatherapy professionals. Thousands of Heart of Herbs Students can be found working around the world.
Many of our students work for major herbal companies, as professional tea blenders, run 6-figure herbal businesses, written books and so much more. Come and join this inspired student body.
We also have a school store where you can purchase great Heart of Herbs Herbal School Gear!

Want recipes, updates, coupons, and tips? Join our email list. We email 1-4 times a month with great herbal and aromatherapy bonuses! We you join we send you great freebies all year long.

Get your hands on a Heart of Herbs T-shirt, Stickers, Aprons and other cool items, like Demetria Clark's autographed books. Coming Soon!
Great Time!
I had a really great time with this class. I plan to work through it a second time and once I have completed it again, I will start to work it into my practice. The amount of knowledge I received from this class is invaluable.
I enjoyed everything about this class, I liked the layout, really liked the recorded lectures, Demetria has such a calming voice . I like how the program was set up not to fail you but to keep you going and working hard.
Thank you for the support!
Life has definitely thrown me a few challenges after I made the decision to take this course. It has been a lifelong dream of mine. But babies and a family came first. So like most I waited until later in life to complete it. But I'm so happy did. the online option worked so amazingly in my favor and life. And the lesson materials being at my fingertips!!!! Thank you for your support during this and this course.
So Happy!
I've completed the Certified Herbalist course and am happy with what I've learned. The course required a variety of different methods of learning including books, hands-on creation of different applications, and a broad curriculum of modalities. I loved that most of the course was based on the sciences, but there was ample room for the introduction to the metaphysical and magical aspects of plant work. An added bonus is the online discussion group for research and feedback and the quick response to questions and homework assignments. Well worth the time and money!
What I loved…
What I loved most about this course is how it pushed me out of my comfort zone. After every lesson, I felt my confidence-boosting and I am very thanking you for being pointed down the right path because herbalism is the path and it has been amazing to start my journey.
I am so excited that I reached the finish line and to move on with my studies. Heart of Herbs has truly been a great experience! Thank you!!